October 31st, 2018
How to Work for Multiple Bosses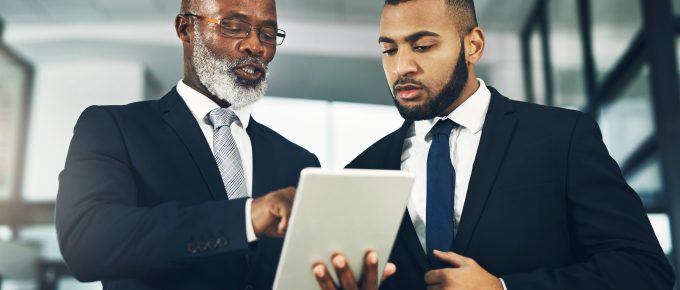 Many workers now have multiple bosses – the one who heads a specific project, the one who oversees a department or the one who works in another country. But conflicting requests and competing deadlines can make working for multiple bosses a real challenge.
Part of the problem is that different bosses can have different management styles. One may like in-person updates while another prefers to use online apps to track project completions. Such competing styles can lead to inefficiencies as you try to adapt to various styles and requirements.
Another issue is overwork as each boss thinks of you as only reporting to him and her, not stopping to consider that you may have several other responsibilities from your other bosses.
Still, workplace experts say that you may have more control over the situation than you believe. By developing greater self-confidence, you cam ask a boss: "If you want me to do this, what is it you want me to take off the list, because I also have three other deliverables due in the next few days," says Rick Lash, a senior client partner at Korn Ferry.
The key to managing multiple bosses is basically managing them. Here are some tips:
Decide who controls your career
Even though you may be reporting to several different bosses, there's usually one person who is responsible for your performance reviews, while others just contribute. Who decides if you get a promotion or a pay raise? This is the person who should rank the highest of your multiple bosses – and the one who should have the greatest influence on any actions you take.
BLOG | How to work for multiple bosses via @ajilon: https://ajilon.co/2EQX6ex

Click to tweet
Don't be a martyr
Don't just accept anything your bosses pile on you without letting them know about your other commitments. It's probably going to be up to you to coordinate your workload between the bosses, so be clear about what's on your plate. Using online apps like Basecamp can help you keep bosses informed about your work demands. Such coordination can even be as simple as a whiteboard by your desk showing all your projects and due dates.
Be proactive
The last thing you need is bosses fighting among themselves over your time and commitments. Always try to get them together to discuss such a conflict so they see it as a problem-solving issue rather than a battle over turf. "If you ask your bosses for advice on how to handle the disagreement, they're more likely to take your perspective and see the challenges from your point of view," says Adam Grant, an associate professor at the University of Pennsylvania's Wharton School.
Understand priorities
Schedule time with each boss to better understand his priorities. This gives you a chance to suggest the tasks you can do to make his life easier. It's also an opportunity for the boss to learn more about your talents and how to best leverage them.
While having more than one boss can feel overwhelming, you can use it to your advantage. Various managers with different strengths and skills can help you learn new processes or tasks, and that boosts your value to the company and helps your career in the long run.
For more career tips from application to hire to promotion, visit ajilon.com.