June 12th, 2019
Why Should You Attend a Conference?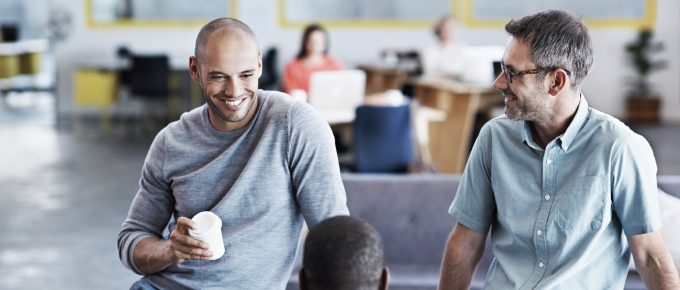 Ajilon is about to head to Las Vegas for this year's Society of Human Resource Management's Annual Conference and Exhibition, better known as SHRM 2019. We're hosting a booth and are excited to engage with attendees and offer career advice and polishing at our Career Concierge booth. If you'll be in attendance, we would love for you to stop by!
Conferences exist in just about every industry, and can be valuable experiences. Let's look at the top reasons to attend one.
Reasons you should attend a conference: http://ajilon.co/2rnGct6 via @ajilon

Click to tweet
Learning
Conference agendas are jam-packed with learning opportunities. Keynote speakers preside over meals or general sessions. They are often industry experts who can offer unique perspectives on current trends and how they rose to success. These addresses can be general or cover a specific topic, but both scenarios provide important insights to take back to your day job.
There will also be a number of workshops and small sessions available to attend. These dive into specific topics and skills. As an attendee, you can pick the topics that you either want to be exposed to for the first time, or that you'll find the most beneficial to your job duties. Additionally, some of these sessions may offer recertification credits, if that's applicable to your industry. For example, SHRM offers several opportunities for HR professionals to earn CPE credits at its annual conference.
Networking
If two heads are better than one, then thousands of heads have to be best, right? A conference presents a one-of-a-kind opportunity to interact with and learn from your peers. You won't find a larger group of people in your industry gathered together in one place. Whether you're looking for a new job, want to collaborate on best practices, or just want to make some new friends who share your career, a conference can be the answer. It's not all stuffy and formal, either. There will be socials, concerts, receptions, and similar activities to help you mix it up with people you don't know in a way that you won't get anywhere else.
New Solutions
In addition to the speakers, workshops, and networking, conferences also include an exhibition hall. Make sure to check it out! You'll come out with tons of swag (who doesn't love free stuff?), but these vendors have something more to offer. Peruse the booths for potential solutions to your professional needs. You may find a new software tool out there that could help your company be more efficient. There may also be someone who can help you in your job search, or to help position you for a promotion.
Takeaways
With the multitude of networking and educational opportunities available at a conference, you'll have plenty to take back home with you. Take notes of the things that you learn and any best practices that you think will benefit your company. Offer to present your findings to your team when you return to work. Doing this will help to justify the cost of your attendance, as well.
Conferences are definitely worthwhile experiences. We hope that you'll get to attend one soon and enjoy it! If you'll be in Las Vegas for SHRM 2019, be sure to stop by Booth 910 and let us be your Career Concierge. Our booth this year will feature some fun surprises. So make sure to stop by to see what we have planned.