December 19th, 2018
How Customer Success Can Benefit Your Business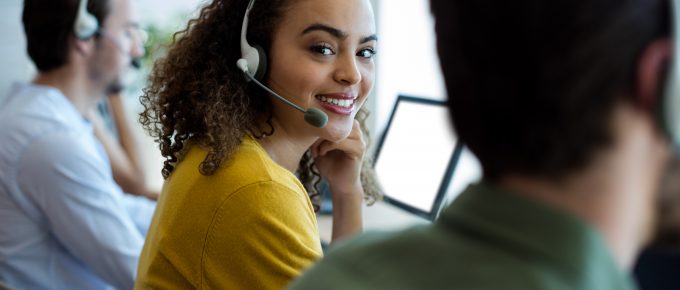 There can sometimes be the mistaken assumption that customer success is really just about sales. But in reality, businesses that implement customer success are making a cultural change – one that focuses on first developing a deeper relationship with customers.
Such relationships then develop greater customer loyalty, and that then leads to more sales. But without that relationship-building, organizations are not truly embracing customer success and their efforts to attract and retain customers can quickly fail.
Some of the best-known companies that have benefited from their customer success efforts include Pinterest and Zappos. But even smaller organizations and start-ups can embrace customer success methods to achieve success. The key is understanding that while there is still a transactional relationship with the customer, it's really about using each transaction to further enhance that connection.
BLOG | How Customer Success can Benefit Your Business via @ajilon: https://ajilon.co/2vrd3QG

Click to tweet
Here are some ways that customer success can help a business:
It can reduce customer churn.
With so much choice available, it can be difficult to hang on to a customer. With customer success, however, the customer wants to return to your business because she believes you have her best interests at heart. The business wants her to be successful. In other words, you make a recommendation on a new chair to match the sofa she bought because you know it helps her achieve her dream of having a really nice space to entertain guests.
It increases sales.
Developing a relationship with a customer improves the chance of upselling or cross-selling, or even subscription sales. For example, the furniture-buying customer is now going to need new rugs, lamps and tables to go with the new furniture. She also may be interested in your subscription sales program that allows her to get free shipping.
It keeps the business relevant.
The decline of General Electric garners many headlines these days and serves as a cautionary tale that reveals no business can afford to make repeated mistakes in such a competitive marketplace. For those that implement customer success, having that relationship with the customer can help spot potential pitfalls. It can also spot emerging trends and will help gauge when the business isn't meeting customer needs.
It leads to happier employees.
High customer satisfaction rates are directly linked to greater employee satisfaction. For businesses, that translates into revenue growth and greater productivity and innovation. When customers feel greater satisfaction and loyalty because of a customer success focus, then employees also will reap those benefits.
The business becomes proactive, not reactive.
If employees are focusing on making customers successful over time, there is less chance of a knee-jerk response to a customer problem. After reviewing the data collected on customers, the business will have a clear idea of what is working and what seems to be stalling. Instead of putting out fires, the business keeps the fire from occurring in the first place.
"When interactions with customers focus on helping them achieve as much as possible — as opposed to quickly fixing a problem to quell a complaint — they're bound to be much more positive. In the long term, this can strengthen your relationships and highlight opportunities for revenue growth," says John Hall, CEO of Influence & Co.
So, what's the difference between customer service and customer success? Check out our infographic to find out! For an in-depth look into the customer success white paper, read our latest white paper.