April 19th, 2021
Q&A with an Administrative Expert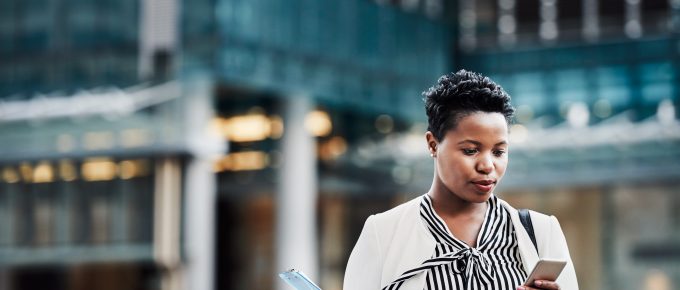 We recently had a virtual meeting with Candice Anderson, Executive Administrator at the Adecco Group, to gain some insight on what administrative professionals have been experiencing with recent changes to the workforce. Here are her thoughts:
1. How has your work changed?
The work we do as Executive Administrators hasn't changed as much as it has evolved to make us think even more strategically than ever before. We have always been the glue that holds our leaders together and aligns the team, now more than ever we must be able to think ahead and plan for the unexpected.  Predicting the needs of our leaders and being one step ahead of them is critical at this time. With the number of emails coming in, replacing conversations that were once had in passing, anyone can begin to feel overwhelmed.  Keeping leaders connected with their team members through 1:1 regularly scheduled calls can help alleviate this.  A normal part of an Administrator's role is a lot of scheduling around meetings and travel.  With our current situation, the need for the intricate details that go hand in hand with scheduling external client meetings, domestic and foreign travel, as well as in-depth conferences just doesn't exist.  Meetings are now happening virtually, which changes the amount of time needed to spend on any one scenario.  That leaves the responsibility on us to find the areas of weakness within the team or any given process and insert ourselves and bring value to the table.  How can I help? Where can I be of support?  What can I do for you that would help you get through your day?  We have the eyes, ears, and information needed to be successful and go in and impact the team in the most positive way possible, we have the advantage!
2. How have you adapted to those changes working remotely?
I have always worked remotely at least once a week, which has greatly prepared me for this time of working virtually.  The biggest change is the move to 100% remote.  Not only am I 100% remote, but so is my husband and my three boys.  Collectively we have had to learn how to make accommodations for each other, help each other figure out what success looks like in our virtual worlds.  We have makeshift work stations set up throughout the house to give each other space and allow for simultaneous conference calls to happen.  We are trying to be each other's partner and number one fan.  The ones who don't get it and haven't learned are the dogs, they don't know when they can and can't bark – we all have lessons to learn!
3. What new skills or tasks have you learned since working remotely?
Thinking about our roles and how we operate daily in the office, we are the conductors and the playmakers.  We know the little pieces that make things come together seamlessly.  We know the right players to insert at the right time, how to get ahold of them, their expertise and where they can bring the biggest impact.  These skills easily translate into project management, which is where I have found myself spending a lot of time in the past few weeks.  Making sure deliverables are met, reports and completed and everyone is doing their part.
4. What are the key skills that administrative professionals should work on developing?
There are several skills that can be worked on where time allows.  Project management classes are always going to provide tips and tricks that you can walk away with to help make not only your day more effective but the teams.  Other areas are technology platforms (Microsoft Teams, Fuze, Cisco Video Conferencing, etc.), becoming a subject matter expert on the new way of working can only help you get ahead of everyone else and provide value to any team.
5. Have you worked with new colleagues or new leadership? How did you adapt?
During times of sabbaticals and modified work weeks, we often find ourselves supporting each other, which means supporting other leaders.  Transparency and continuity from one colleague to the next in order to allow for the most seamless experience possible for the leaders are imperative.  Each leader has unique situations that they are working through, it would be unrealistic to expect anyone different than their regular administrator to know the answers.  This is where it is important for you to ask questions to get the information you need without impeding the process.  When is this due? Who are the key players? Take the information you have and let the team help you.  This is a two-fold process, as you also want to allow for the colleague you are supporting to feel that they can truly be disconnected during the process and you've got their back.
The best advice I can give any person in this new virtual world is to be patient, kind and forgiving – not only to others but also to yourself.  Allow yourself to make mistakes and learn from them, this is uncharted territory.  We are all learning how to maneuver, what best practices are and how to effectively get our jobs done. You may find yourself in a situation where you are a sounding board, people venting their frustrations and just needing to get things off their chest as they work through their new normal.  Be the rock that provides sound positive feedback, they may not need you to do anything with this information other than listening.