October 2nd, 2019
3 Ways to Advance Your Supply Chain Career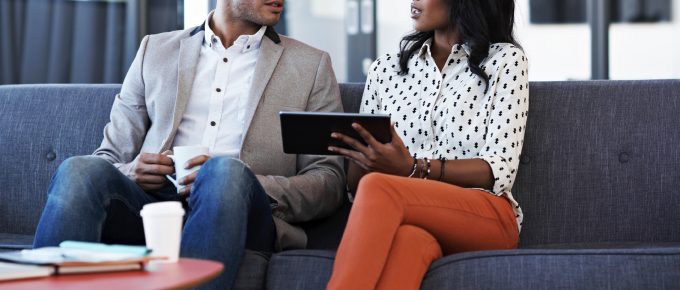 Choose a Supply Chain Career Path
The global supply chain, or the network of distribution management capabilities that help businesses deliver goods, offers exciting career opportunities. The implementation of new technologies and evolving business models are contributing to massive job opportunity growth.
While shifting job requirements, an aging workforce, and misperceptions of supply chain jobs are contributing to the talent gap in logistics, it's the rapid growth of the industry that is causing the most substantial shortage. The US Bureau of Statistics estimates a 7% growth spurt in logistics between 2016-2026. So it's no wonder those with skills or knowledge relevant to supply chain management are highly coveted.
BLOG | #Supplychain is growing fast. Looking to break into this industry? We have 3 ways that will help you advance your career: https://ajilon.co/2Umcpzm via @ajilon

Click to tweet
Those with the right skills – and the right drive – are finding that careers in supply chain are more rewarding (and rewarded) than ever before. And with an undeniable need for professionals ready to contribute to this fast growing industry, now's the time to make a career switch to logistics.
Develop Your Skills and Keep Up with Logistics Technology
In logistics, change is constant. Emerging technologies are forcing organizations to make changes in their supply chain or risk losing out to the competition. The adoption of such technologies has changed the job description of logistics professionals. Businesses are searching for talent with up-to-date knowledge and skills. Skills that vary greatly from those required of logisticians in the past.
In an insightful interview with Ruth Glover, a well known leader in career counseling and coaching with a background in outplacement, career consulting, and author of the book More than A Paycheck: Inspiration and Tools for Career Change, Glover shares her expertise and advice on what it takes to move your career in supply chain forward, or to make a smooth transition to a new career in the global supply chain.
Taking classes and gaining certifications can go a long way in aiding your transition into supply chain. "I think that it's absolutely necessary to keep up your skills," says Glover. "If the company where you are has classes offered, you need to take them as well as taking college classes."
Network Your Way to a Supply Chain Manager Position
According to Glover, the key element in a successful career change is to maintain a good attitude. "I can't overemphasize that attitude is really important if you're changing careers. Then, you really need to assess what your strengths are, that would be the next thing besides the attitude; then you need to assess what your skills are, and what you can bring over to the supply chain if it's a true career change."
Glover can't emphasize enough the power of networking. "If you believe that you have something worthwhile it's much easier to convince somebody else," she says. "However, I learned a long time ago that you have to really put that fear away and move forward before the feelings of confidence come. And being with people who will encourage you is also another key factor. Believing that this is a healthy change, that is what you really want to do, and believing it's going to happen and visualize it, since there is power in visualization."
Having the right allies on your side, like an experience recruiter who specializes in the supply chain industry, can be the difference between gaining access to the perfect opportunity or coming up short of your career ambitions.