February 4th, 2016
Supply Chain Career Change: What Does It Take to Move Forward? (Part 1)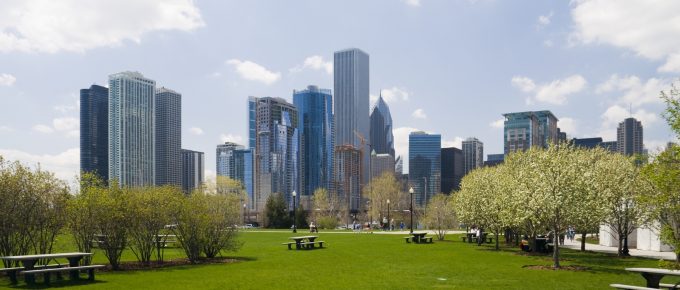 What does it take to move forward with a career change in the global supply chain?
The beginning of a new year sometimes implies moving forward in your career. Perhaps a change of career comes along as part of your New Year's Resolutions. Perhaps you were made redundant, or simply need a change of career to fulfill more aspects of your life and love what you do.
Inspiration and the right tools to advance toward finding the right organization that will nourish your potential and put your exceptional skills into good use is what you need to walk the path of career success and personal gratification. It is then when the crucial question arises: What does it take to move forward in the search for a career change in the global supply chain?
The global supply chain offers exciting career opportunities. This is a growing trend in the supply chain sector thanks to the adoption of new technologies and emerging business models, both of which are shaping the new value chain. For example, The Canadian Supply Chain Sector Council Human Resources Update Study anticipates that by 2017 there will be an additional 356,747 new and vacant supply chain positions resulting from the cumulative 65,979 positions since 2012.
By 2017, it is expected that the number of supply chain employees will increase from a rate of 8.4% for tactical occupations, to 14.9% for managerial occupations. This is a global phenomenon that cannot be ignored.
Moving forward and Making a Career Change: What it takes
In an insightful interview with Ruth Glover, a well known leader in career counseling and coaching with a background in outplacement, career consulting, and author of the book More than A Paycheck: Inspiration and Tools for Career Change, Glover shares her expertise and advice on what it takes to move your career in supply chain forward, or make a smooth transition to an exciting career in the world of global supply chain and logistics.
According to Glover, the key element in a successful career change is to maintain a good attitude. "I can't overemphasize that attitude is really important if you're changing careers. Then, you really need to assess what your strengths are, that would be the next thing besides the attitude; then you need to assess what your skills are, and what you can bring over to the supply chain if it's a true career change." Glover says that in the case of wanting to move a career forward rather than a career change "you still need that assessment to know what you're selling, because when you're making a change and looking for work you're really in sales, and you have to know your features and the benefits."
Transitioning into a supply chain and logistics career
"There are a lot of things that you can do and a lot of tools that you can use in order to make [the transition] happen," says Glover, who reminds us that at least in the United States 80% of the jobs are through people that you get to know, or you already know," and because there is a lot of competition, a lot of qualified people in supply chain, "if you want to get a job in supply chain it's really important that you go to those meetings and keep up with technology, and really do more than just get a resumé ready."
To better prepare for a career in supply chain and logistics, check out our newest white paper.