April 22nd, 2019
10 Ways to Show Appreciation During Administrative Professionals Week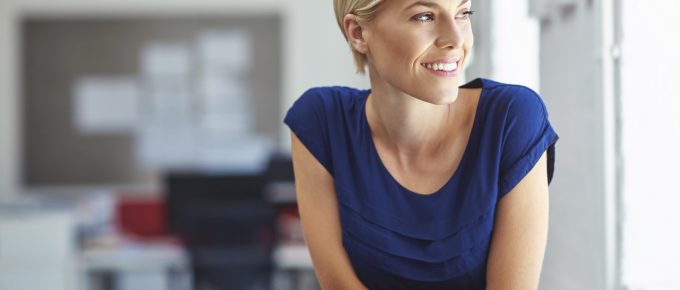 Where would we be without our administrative staff? They manage busy calendars, respond to countless requests with ease, ensure the office coffee supply is stocked, and liaise with vendors. Beyond that, there are dozens of other tasks that we don't even know about because our administrative teams handle them without fanfare. They are the keepers of gates and secrets, and most offices can't function without them. Bottom line: these professionals are the unsung superheroes of the office.
BLOG | 10 ways to show the love during #adminprofessionals appreciation week: https://ajilon.co/2HlFSXx

Click to tweet
Here are a few ideas to recognize your administrative staff during Administrative Professionals Week, letting them know that you appreciate that you can depend on them. The key is to personalize your efforts.
A Bonus
This is the easiest and most direct way to reward staff. Everyone could use a little more cash, and a financial gift can be used in whatever way the recipient chooses.
A Hand-Written Note
It takes just a few minutes to write a thoughtful, personal note, but the effects are long-lasting. Thank your administrative staff for all that they do, and remind them how important they are to the success of your business.
Flowers or Succulents
Who doesn't like plants to brighten the office? Arrange for a delivery of their favorite greenery, or, better yet, set up a recurring delivery for a few months to keep the plants fresh.
Books
Maybe there's a book that you found interesting that you'd like to share, or perhaps you know that your administrative team is looking forward to reading a soon-to-be released book. Fiction or non, a book is a thoughtful gift that can be personalized and bring a smile to someone's face.
Gift Certificate
You can't go wrong with a gift certificate. There are gift certificates for just about everything, so you can be more creative than Amazon or iTunes (though these are great choices). You can buy gift certificates for Etsy, Whole Foods, and Uncommon Goods. Get creative and find one that will be meaningful to your staff.
Buy lunch
Chances are that your administrative staff has organized more than one lunch for you. Return the favor by catering a lunch for them, and make sure that they don't do any of the leg work. Or, send them out to lunch at a favorite restaurant and pick up the tab.
Basket of Snacks
Do you always see your staff nibbling on the same pretzels, or drinking a specific type of tea? Pay attention to their preferences, and put together a basket of goodies to keep their snack cravings at bay.
Public Acknowledgement
Every good manager knows that public praise is a best practice for increasing employee engagement. Set aside time on your next staff meeting agenda to highlight the work of your administrative team to the entire office. Thank them, and acknowledge the fact that they are part of the company's foundation. You could also write a recommendation for them on LinkedIn. These public reviews are a meaningful testament to the respect that you hold for your staff.
Extra Time Off
Who doesn't want extra time to kick back and relax? Your administrative staff works hard, and giving them an extra day or two will go a long way to helping them recharge.
Pay for Professional Development
Employees want to learn more, develop their skills, and find new ways to contribute. As a manager, the best way to support this is to arrange and pay for professional development opportunities. It may be a one-time workshop or a conference, or maybe it's a semester-long class. Either way, knowing that you support their growth and development will make a big difference.
While acknowledgement during this special week is certainly meaningful, try to develop a corporate culture where appreciation is shown regularly. Listen to your administrative team, include their input in your decision making, and encourage them to work on special projects to develop their skills. That way, they will feel valued for their contributions every day of the year.