February 13th, 2019
How to change industries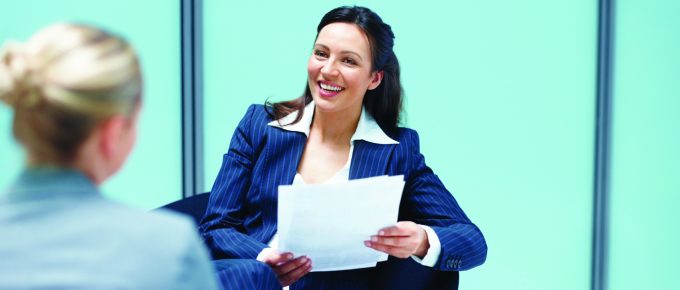 More people are expected to test the job waters this year as more than 12,500 U.S. employers are looking for new workers and unemployment remains low. This comes as good news for workers who are ready to take the leap to a new job or industry, including those federal workers who are looking for steadier paychecks after government shutdown uncertainty.
Still, those seeking to change industries in their job search will need a strategy to overcome blockades. Computers may weed them out in an initial screening, and employers may be wary of hiring an industry newbie.
That's why it's key to craft your resume and cover letter in a way that highlights transferable skills. Here are some things to consider:
Resume changes
Read job postings from the industry and look for keywords that are continually popping up. For example, if you're in restaurant service but want to move into marketing, you may see "customer experience" or "good communications" in marketing ads. This means you need to craft your skills to highlight those areas and how you put them into practice to make a difference: "A greeter at a busy, high-end restaurant, crafted a new communications strategy to keep wait staff continually informed and alert them when customers were unhappy.
BLOG | How to change industries to find a new career path via @ajilon: https://ajilon.co/2UWHJ7s

Click to tweet
According to management, this led to a better customer experience that resulted in 25 percent improvement of customer reviews on Yelp." A word of warning: Don't try and use keywords you don't fully understand. Do your homework so that you're being truthful with the skills that can be transferred. If you need a medical accreditation or certification, for example, don't try to fudge it. You're going to need that additional training or education if it's required to get into your desired industry.
Cover letter shifts
This is where you get to inject a bit of your personality into your job search. Be transparent about why you want to switch industries and why you're so attracted to a job in non-clinical healthcare. "As a child, I spent many hours in medical settings with my mother, who was a diabetic. The employees in these organizations were so helpful to my mother. I feel such a calling to do the same for others. This is why I want to make a change away from my job as a telemarketer and move into a position as a patient accounts supervisor." Just as with your resume, highlight the skills that can transfer to the position, such as an ability to multitask, negotiate and communicate well.
Interview techniques
Make sure you do your homework so you can discuss industry trends and perhaps even suggest some new ideas for the company, such as how to improve their marketing materials. The employer is likely to be concerned about certain skills gaps. So be sure to have a strategy for addressing it, such as taking online classes or joining industry associations. Employers are more accommodating of skills gaps because there is a tighter labor market. But you still must be ready to address how you have transferable skills that can benefit the organization.
There is no industry these days that isn't under competitive pressure or striving for ways to be more innovative or hang on to customers. That pressure means that employers are looking for employees who can adapt quickly to changes and search for new ideas. By underscoring that you're adaptable and open to new ideas because you're eager to change industries, you may gain an advantage over other candidates.