August 13th, 2020
Tips for a Successful Open Enrollment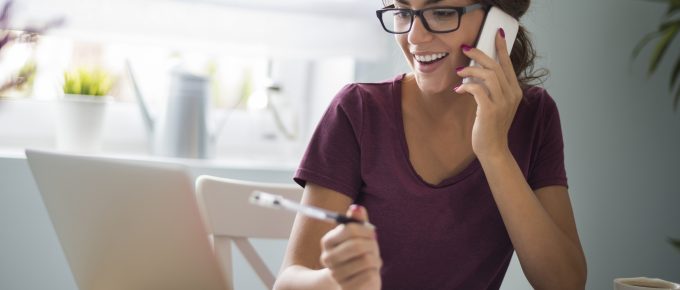 While many companies have shifted to putting much of their healthcare enrollment online, this year may be different in that benefits packets, on-site presentations and one-on-one meetings will all need to be online due to COVID-19.
The Nov. 1-Dec. 15 enrollment period is quickly approaching, and more human resource departments are realizing that they need to change business as usual and figure out new ways of effectively communicating and supporting workers.
"In terms of benefits enrollment and communication, we will see major disruption," says Heather Garbers, vice president of voluntary benefits and technology for HUB International. "Leveraging technology will become even more important, as this is quickly becoming the main method of enrollment and communication between employers and their employees."
Still, only relying on technology to solve open enrollment challenges isn't enough, as an employee may be technology-averse or has language barrier issues. For that reason, Garbers says her company also plans to partner with benefits communication companies that offer call centers so that employees can still receive key information and ask questions of representatives over the phone.
But as the pandemic continues to bring about changes in how businesses operate, there are also many changes affecting the lives of employees. They may be more concerned, for example, about their future healthcare costs, or need different benefits to cope with changing life circumstances.
Today, more than ever, businesses need to be aware of the rigorous legal, HR and compliance standards that have emerged due to COVID-19. More than just standard safety protocols, close and mindful adherence to new and ever-changing rules, best practices, and national and local regulations have become a daunting but required norm. That's where we come in.
Through our extensive network of thousands of consultants, our expertise in professional services and even through our personal business aptitude as part of a Fortune Global 500 organization, the Adecco Group Professional Recruitment & Solutions North American team has joined together to provide resources that will help businesses thrive. We examine the unique challenges facing your teams, report findings and then help you create a custom approach. To do this, we leverage the best minds from our industry-leading brands including Ajilon, Accounting Principals, Special Counsel, Parker + Lynch and Paladin.
With all this in mind, here are five things HR will need to think about and find support for if needed:
Be accessible. Even if employees have used online portals in the past or enrolled virtually, the uncertainty surrounding COVID-19 may cause many workers to feel that they need to talk to someone one-on-one. Workers may need extra support to help make decisions that can suddenly feel overwhelming. It's critical that if an organization wants to build trust and transparency with its workforce, then it needs to be ready to support workers completely during open enrollment.
Communicate more effectively. Whether it's adding texts, video conferences for groups of employees, or providing call-center representatives, HR needs to consider its various employee needs and how to meet them. Some issues to take into account include whether extra communication is needed to outline new or changing benefits, how to emphasize key dates if multi-language online materials and graphics are available and whether information can be easily viewed on smartphones, tablets or laptops.
Don't overwhelm. If employees feel bombarded by information, they may be unable to make a decision and just ignore it. Think about how each critical piece will be delivered, such as through email, text, webinars, social media or virtual meetings and then how you will follow up. For example, Gartner reports that open rates for texts are 98 percent, compared to an open rate of 20 percent for email, so that may affect how you send reminders.
Be creative. With the shift to more online communications, think about how to increase employee interest, whether it's through gamification (badges or awards for participation), online video chats with company leaders or conducting chat forums.
Track engagement. There's no doubt that this year's enrollment will present new challenges, which is why it's more important than ever to make sure you're being effective. Wayne Wall, founder and CEO of Flimp Communications, suggests using key performance indicators (KPIs) to track clicks per view, average time on content, video-viewing statistics and viewer-engagement tracking.
While no one can predict the future, HR pros say that staying current on technology, industry trends and processes can help them be more responsive to the changing needs of workers during this time. There have been predictions that another pandemic will hit one day with the growth of worldwide travel, so many of the lessons learned and changes made will be useful now – and in the future, they add.
With our customized ReINVENT Program, we can help create a better future of work by providing assessments and resources for key areas of consideration due to the COVID-19 pandemic – Investment, Ensuring Safety, Navigating Risk, and Talent Management. If you are ready to ReINVENT, contact us today to discuss customized strategies for your team, or visit ajilon.com to learn more.