October 24th, 2013
Smartphone Apps For Work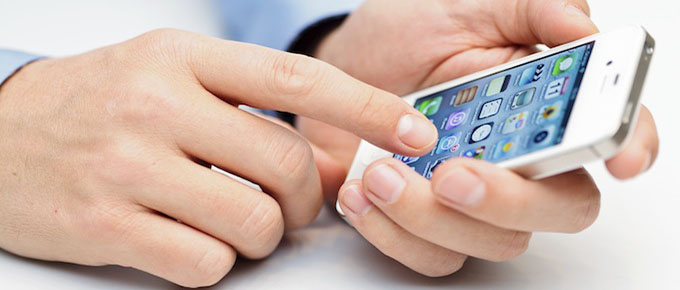 Whether you're a seasoned business professional or just starting your career, balancing your workload is probably one of the most stressful aspects of your job. With work meetings, projects, deadlines, documents, and a million other things floating around in your head, it's difficult to organize your workload in one place. There are only so many hours in a day, and so many days in a week. In order to be productive, it's important to find an organization system that works for you.
Our suggestion? Incorporate your work life into your smartphone. You've got your phone in your hand at all times, so why not organize your career at your fingertips? No matter where you go, you'll be fully in sync with your work and coworkers. Having business apps on your phone will keep you on top of deadlines and appointments with push notifications, giving you less things to remember. Worth a shot, right?
Here are a few work-friendly apps that could potentially make your day run smoother:
Asana is the ultimate task manager for a team. This app allows you to see what your coworkers have assigned to you, attach Dropbox files, and even assign an image to a task. Asana also syncs with a desktop version so you'll never be out of the loop.
Your personal life will thank you for downloading this app. Checkmark is a to-do-list app on an entirely different level. This app can see your location and remind you to do things. For example, if your meeting for work is near a grocery store, it can remind you to pick up the groceries that you wrote on your grocery list.
Mynd is essentially a calendar with a brain. While other calendar apps simply alert you within a preset amount of time before your event, this app can give you event alerts with traffic information. If there is an accident on your upcoming route, Mynd will alert you and tell you when you should leave your current destination. You'll never be late with Mynd.
If you're a visual learner, then LectureNotes is for you. Made specifically for use with Android, this app turns your phone into a tablet with the use of a stylus. Draw pictures, diagrams, and hand written notes.
There are hundreds of apps out there. Comment below and tell us which ones have helped your career!