November 10th, 2014
PROFESSIONAL SOCIAL NETWORKING IN CHICAGO TO FIND THE BEST SPECIALTY TALENT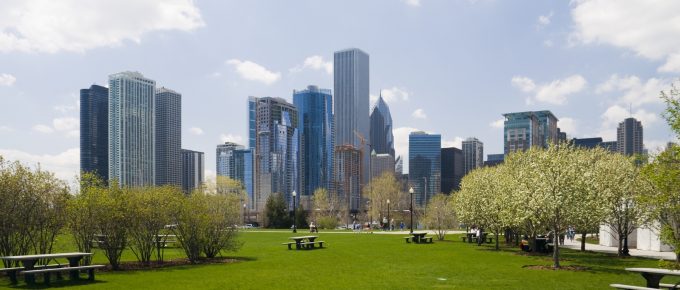 A smart Chicago recruiter knows not to let good candidates slip through the cracks. Just because a potential candidate didn't submit their resume online doesn't mean they're not looking for the right job—and it's up to you to use your professional networking skills to find them before your competitor does.
When it comes to evaluating a candidate's personality and professionalism, let's face it: there's really no substitute for good, old-fashioned face-to-face interaction. That's why we came up with a list of networking associations in the Chicago area that would be ideal for meeting with potential candidates, and tips for how to get the most out of your networking opportunities.
Professional associations are often nationwide, and joining a local Chicago-area chapter is an ideal way to meet like-minded professionals who work (or are looking to work) in an industry in which you recruit. Most associations require that you register as a member online, and many are free to join. Once you are a member, be sure to attend local networking events, which can be anything from an informal happy hour to a panel discussion to a lunch-and-learn. If you have the opportunity attend a conference, check out our takeaways from the SHRM (Society for Human Resources Management) 2014 Conference.
Colleges and universities also offer recruiters great opportunities to meet qualified, educated students and alumni. The University of Chicago's Booth School of Business and Loyola University of Chicago are among several institutions with a process dedicated to helping recruiters find their ideal candidates, and getting their students and alumni on track for a successful career.
For a more low-key approach to networking, join an industry-specific group on LinkedIn. We've listed a few below, but a great way to join more groups is to find someone in your industry on LinkedIn, and join some groups they are part of. In any case, make sure you are an active member of the group; post on the wall, add group members to your LinkedIn network, and attend in-person networking events to make lasting professional connections.
Before we get to our list of Chicago area professional associations with networking opportunities, let's review some professional networking tips that will ensure you make the most of your opportunities:
Before you attend a networking event, do your research on the local chapter of the association and find out who is attending the event. Follow those who peak your interest on Twitter, and after you meet them, connect with them on LinkedIn. Most importantly, keep the conversation going via social media even after your in-person meeting is over.
Find out what a potential candidate is looking for, and really listen to the answer. This will help you determine if they could be a fit for available opportunities. If they are, it's a great way to learn about their real motivators and priorities in a way that you won't through an email or resume.
When picking an association to join, or an event to attend, focus on quality, not just quantity. Narrow down the organizations that are the best fit for you. The same goes to the candidates you're trying to connect with, You know what type of candidate you are seeking, and chances are you may have already identified people you're planning to contact. Make sure the time you're spending at the event is worthwhile, and tailor the experience to what you want out of it.
After you network, follow up! This goes back to #1. Keep the conversation moving along. Connect with the people you met on social media for long-term interaction, and be sure to send a quick email the day after the event. If they are looking for a job, they will be thrilled to hear from you. Use the email as way to share available job opportunities and to schedule a follow up meeting to discuss placements.
Professional Associations in Chicago
Chicago College and University Networking Associations
LinkedIn Groups