November 21st, 2014
Explore Customer Service Trends for 2015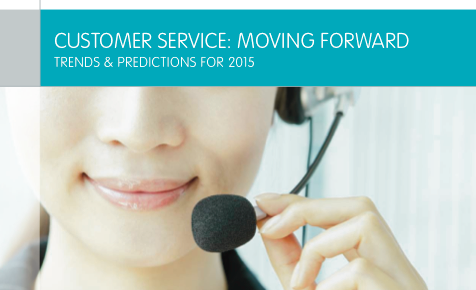 According to a recent survey, 60% of companies consider customer service their top competitive differentiator over the next three years, and 66% of customers will spend more with companies that provide an outstanding customer experience.
When the goal is to provide your customers with the best possible service, it's important to pay close attention to industry trends and technology to further your department's growth and overall success. In our new white paper, we explore those trends and make our predictions for the customer service industry in the coming year.
Your customer service team protects the company image and reinforces the customer's experience. The fact that self-service has grown to be so successful means that customer inquiries are increasingly complex, requiring your team to work through problems in a non-scripted fashion– all while providing the service the company envisions.
Our white paper explores topics and customer service best practices, including:
How to work with social media teams to produce great digital customer service.
Achieving the perfect blend of first-call resolution and putting the best talent in front of the customer.
How customer service teams in each industry– like non-clinical healthcare, technology and logistics– can tailor to their market to increase their customer satisfaction and build a stronger department.
A new year means new innovations and ideas, and as an industry leader, staying ahead of the pack is crucial to provide an overall positive experience for your stakeholders – employees and customers alike.
| | |
| --- | --- |
| | Make Customer Service Your Competitive Advantage! |
| | Get a breakdown of 2015's most significant customer service trends, and best practices for your customer service strategy. Request your copy of "Customer Service Trends & Predictions for 2015." |