December 10th, 2014
Social Media for Customer Service Managers: Why it should be in your mix.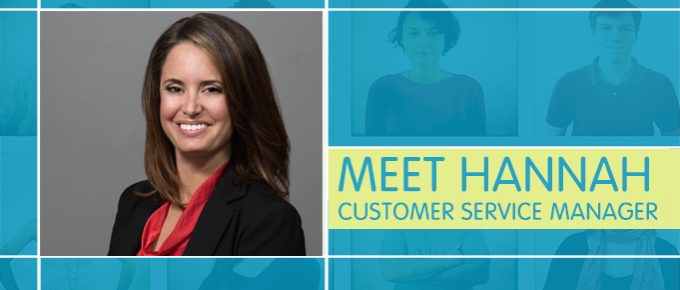 No more are the days when the only way to reach a company was to call their customer service line! In this digital age, social media is both a blessing and a curse for many companies, as customers and consumers flock to Facebook, Twitter, Yelp and Google to talk abut their experiences. While some customers may be satisfied with their experiences, those that are not are quick to publicly share their discontent all over social media.
Today's customers don't want to press buttons on the phone to get them to the right person, and definitely don't want to be placed on hold – They want to Tweet a question and get an answer.
If you're not already using social media to connect with your customers, aim to add it to your customer service strategy in the near future. Forward-thinking companies are already adding it to a customer service mix that includes traditional phone, email and live chat.
How does a customer service professional use social media to boost their level of service? Meet Hannah.
Hannah is a Customer Service Manager who is knowledgeable in all things social media.  In this video she talks about the importance of fast response time, promoting your brand effectively on social, staying on top of your social brand image, and much more.
Facts about social media in customer service
71 percent of customers who receive a positive response from a company on social media will recommend that company to others.
If a company does not respond, the number drops to 19 percent of customers who will recommend it.
20 to 40 percent of customers will actually spend more money with companies that respond to their customer service requests on social media.
| | |
| --- | --- |
| | Want to learn more about customer service trends and how to incorporate them? |
| | We break down 2015's biggest customer service trends, insights and best practices for your customer service strategy. Request your copy of "Customer Service Trends & Predictions for 2015." |