April 23rd, 2020
How to Manage Performance Issues During a Crisis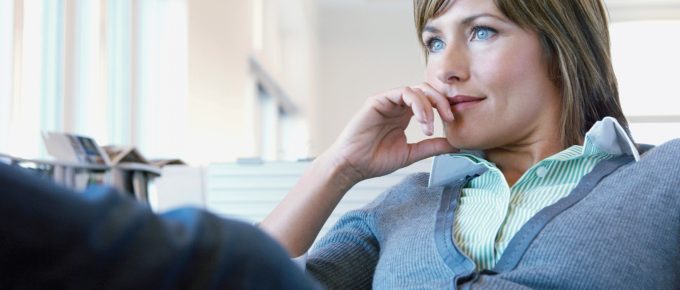 In the early days of the coronavirus stay-at-home orders, workers were scrambling to set up home offices and trying to figure out a new normal with family members and pets underfoot as they tried to work.
As the days went on, some went through difficult times emotionally, ranging from anger to despair to sadness. Some struggled to get anything done, finding it difficult to concentrate or stay productive.
But as it's become clear that some workers are going to need to continue to shelter in place, managers are left with the difficult task of trying to be emotionally supportive of their teams, while also ensuring that workers are productive.
How to Manage Employees During a Crisis
Experts in managing employees during a crisis say that while managers can set a compassionate tone with their team members and check on their well-being, they will also need to put most of their energies into making sure work is getting done. That means they may need to be more creative or flexible, such as shifting workloads if a team member becomes sick or letting workers adopt schedules that work better for them based on their home demands. (One worker may find it easier to work later at night when children are in bed while another needs to have time off in the morning to help with home schooling.)
At the same time, managers must be careful about becoming overly involved in their workers' personal lives. Managers are not therapists and cannot spend their time counseling workers, experts say. If a manager becomes more friend than boss, it can make it very difficult to have frank discussions about performance-related issues.
In addition, managers – in an effort to be accommodating to worker needs – should make sure they don't make promises to workers that are against company policies.
How to Keep Employees Engaged
Many managers are realizing that it can be challenging to manage an entire team of remote workers. Our latest webinar, "Keeping Remote Employees Healthy and Engaged," is a roadmap to help managers when it comes to employee engagement and mental wellness.
In that webinar, Jeremy York, lead consultant and president of InvigorateHR, suggests that when managing remotely, managers need to:
Focus on trust, compassion, stability and hope
Create clear communications.
Hold office hours and take questions.
Provide regular updates on how the company is handling the crisis.
Look for ways to engage the team through virtual happy hours, team building activities, etc.
"You need to also demonstrate strength and model optimism," he says. "You need to constantly provide affirmation, such as 'We've got this,' or 'I know this is tough, but I know we can handle it.'"
Manage the Work, Not the People
One of the best ways to encourage productivity is to make sure you manage the work, not the people. The "Best Practices for Managing a Remote Workforce" webinar offers more valuable advice from those who have successful remote operations. Some suggestions:
Build autonomy. Still hold employees accountable and establish boundaries.
Do regular check-ins. Managers can talk with workers one-on-one, but it's also helpful for teams to have video chats at the beginning and end of every day to talk about goals, deadlines, productivity hurdles and solutions.
Embrace the new normal. Look for ideas that can help employees be more productive when working from home. Let them weigh in on their own ROI metrics or how their work will be structured. This can improve engagement, productivity and efficiency.
Set boundaries. Teams may want to establish "green" hours when it's all hands on deck and teams are fully responsive; "yellow" hours give workers more flexibility to work on their own projects; and "red" hours that create a virtual end of day so that workers can maintain work/life boundaries.
The key for effectively managing workers remotely during uncertain times is to acknowledge that some things may be unknown, but management support is a constant. By communicating effectively and setting clear productivity goals, workers will be given a sense of structure and guidance that will be an important lifeline during these unprecedented times.