February 2nd, 2016
Find Business Success via Football
We explain what your business team can learn from successful football teams.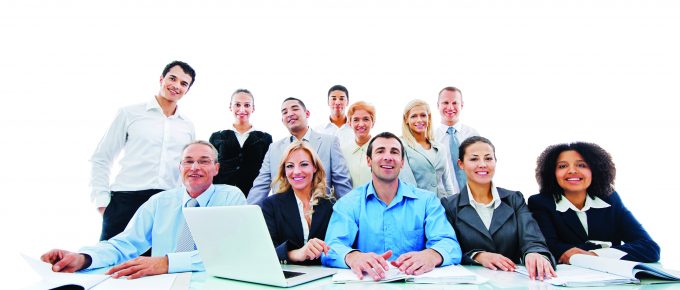 Leadership, making adjustments, risk-taking, preparation and talent will all play key roles in the matchup between the Carolina Panthers and the Denver Broncos—and those crucial elements also contribute to your company's off-the-field performance. So after the game's final whistle and the funniest TV commercial replays, you should know how to find business success via football. Here's some advice:
Constantly make adjustments.
During the game, both teams need to audit their competition and make mid-game changes to counter their actions. Will Denver "stack the box" to slow Cam Newton's running game? And will Carolina throw deep because of that? In the same way, it's critical to read the changing needs of your team, your market, your competition and your industry and know how to make adjustments in order to thrive. Changing your core offering isn't essential, but updating your method for delivery might be. Just like teams improvise mid-game, your business may need to make modifications in order to remain a player in your industry.
Find business success via #football http://ajilon.co/1PPSGxg

Click to tweet
Keep in mind that not all risks will pay off.
Every coach's decisions will be second guessed at some point. Even the coaches of these two teams, who have demonstrated their dominance on the field, have been maligned for a seemingly bad choice (although there haven't been many this season with Kubiak and Rivera). However, they showed that one failure or one mistake wasn't going to deter them from taking another risk and being successful in the future. And they both have qualifications for The Big Game to point to.
It takes an experienced leader to know the capabilities of his team while anticipating future demands. Ball coaches act with faith, determination and a keen awareness of their team's capabilities. In the workplace, we often find that great risk can lead to great reward, or, great failure. The decision to take risks should be calculated based on the ability and track record of your team: evaluate all potential outcomes before making a decision and understand that not all risks will be successful.
Prepare for success, and then prepare some more.
From breaking down video, to studying opponents' tendencies, to fine-tuning play books, to placing extra focus on conditioning, teams spend an inordinate amount of time focusing on their opponent and themselves. This way, even if they lose, it wasn't because they were unprepared. In those rare instances when teams are unprepared, you often hear coaches and players criticize one another and express frustration.
In the workplace, preparing by training your team and doing your homework pays off as well. Understanding the successes and failures of the past and the patterns of your workforce and your industry can go a long way in helping you shape a successful future. Keep up with relevant news in your industry, follow your competition's every move and continue to prep your team for anything and everything. Just like an NFL team, the better prepared your business team is, the more likely they are to win, and the less likely they are to lose and start pointing fingers.
A cohesive team is more important than individual talent.
Yes, you must recruit and retain talented individuals—professionals that can impact your company's performance based on their skill sets alone. But they must fit your culture, complement your other employees and be team players. Consider a few star players on a mediocre team. A pro-bowl quarterback, running back and wide receiver can make some dynamic plays on their own, and perhaps win some games on their own, but without a stout offensive line and defense, they're probably not winning the big game. Is your company strong across the board, or do you have unevenly distributed talent? For example, your top salesman and account manager can only do their job if your marketing team is talented enough to deliver them clients in the first place.
It always falls on the leader.
The head coach, and in some cases the quarterback, often get praised for wins and lambasted for losses. That's just the way it is… it comes with the territory. And it's the same for bosses in every company across America. There's a lot of good and a lot of bad that comes with that pressure—and obviously a lot on the line. But if you make the right adjustments, take the proper risks, prepare your team for success and build a culture that fosters cohesiveness, you'll be in position to win.
For more workplace insights and help with building a strong team, contact your local Ajilon representative today.