March 8th, 2017
Getting More Women into Supply Chain and Logistics
Like many industries, the supply chain and logistics space tends to attract more males than females to its workforce.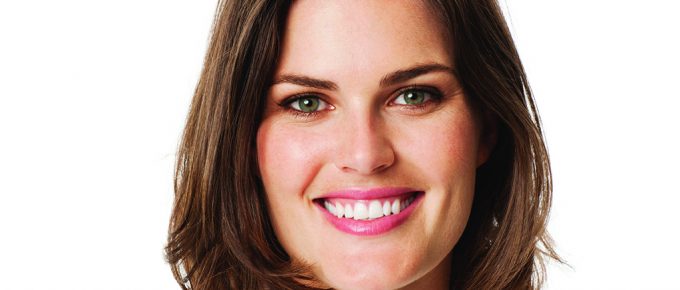 Like many industries, the supply chain and logistics space tends to attract more males than females to its workforce. Maybe it's because of age-old stereotypes, or the notion that the job entails hands-on "dirty" work (e.g., Do women really want to work in a warehouse, orchestrating freight movement and delegating tasks to warehouse employees?). Perhaps it's even due to gender bias during the hiring phase.
#InternationalWomensDay #WomeninSupplyChain: http://ajilon.co/2gVqVL4 via @ajilon

Click to tweet
Whatever the reason, it's time for employers to turn the tide and start courting both genders to this challenging and growing career opportunity. This is not only for diversity's sake, but also because the industry would benefit greatly from an infusion of new talent, insights, knowledge, and skill sets. For example, a recent SCM World study found that 71 percent of global supply chain professionals believe women have a different natural skill set than men. Of those, the study found that 91 percent consider these skills to be advantageous to working within supply chain management.
Three Ways to Tackle the Challenge
Citing their recent poll of global universities, SCM World's Kevin O'Marah in It's Time to Put More Women at the Top of the Supply Chain notes that women account for 37 percent of students enrolled in university supply chain courses. Yet, when you analyze Fortune 500 companies, he writes, only 5 percent of the top level supply chain positions are held by women. O'Marah also points out that a similar gender imbalance exists among those roles that serve as a stepping stone to the top. In 56 percent of businesses, fewer than one in five supply chain supervisors are females.
So, what can employers do to reverse this trend and get more women thinking about and exploring opportunities in supply chain? O'Marah offers these suggestions (you can read the complete article and all of the strategies online here):
Get leaders on board and make it a company-wide initiative. Beth Ford, group executive vice president and COO at Land O'Lakes, accurately summed up the issue when she wrote, "Senior leaders have a critical role to play: they must sponsor high potential women, which means actively working to position them effectively; understanding the challenge presented; and being direct in counseling about the importance of mobility and flexibility on their career trajectory."
Emphasize and value women's "collaborative" skills. O'Marah points out that the skills and traits that are typically defined as "female" are often the ones that are most beneficial when it comes to working in supply chain. "Collaborative skills are especially important," he writes. "The ability to effectively negotiate and work with multiple stakeholders—whether this is internally, among marketing, engineering and supply chain, or externally between trading partners—is key to smooth and efficient supply chain management."
Promote work/life balance across the board. "It goes without saying that balancing work commitments with everyday life is key to ensuring better gender representation in supply chain," O'Marah writes. He notes that countries like Finland legally require companies to offer parents of either gender up to three years' leave. Men are also increasingly likely to take on the stay-at-home parent role. "Both these things are likely to assist women in progressing further in their careers," he adds.
In assessing the future of supply chain and the beneficial skills that women can bring to the table, O'Marah says it's time to knock down the barriers currently faced by the majority of females. "To truly succeed and make a difference to the world's biggest issues," he writes, "the industry will require a new generation of skills, and that will create an equal and diverse leadership."
For more information on how to optimize your supply chain, check out this infographic!