June 13th, 2017
Women in Supply Chain Webcast: Beating the Gender Gap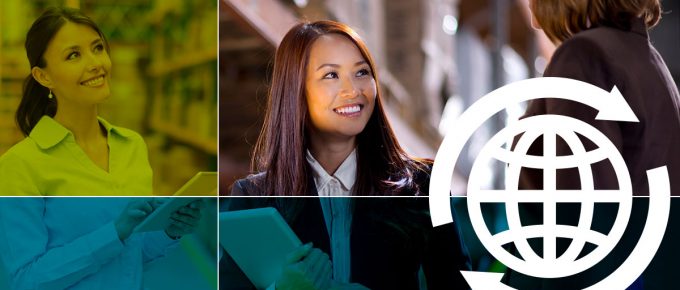 Getting more women in supply chain is a hot topic in the industry right now. Ajilon's Vice President, Tisha Danehl, is joining a panel of other top women in supply chain for an upcoming webcast, Breaking Gender Roles to Win the War for Talent. It will be hosted and moderated by Patrick Burnson, the Executive Editor of Logistics Management.
Hear our VP @chistaffgrl in a recorded webcast with @LogisticsMgmt to discuss women in #SCL: http://ajilon.co/2sp8kQC via @ajilon

Click to tweet
Panelists
Key Discussion Points
In addition to the discussion, Burnson will share the recent results of Logistics Management's 2017 Salary Survey. Most important, the vital role women play in the logistics management community continues to gain traction every year. As the industry grows, there continue to be more opportunities for women in supply chain and logistics.
The group will share their own success stories with attendees, as well as advice for women who are currently climbing the career ladder. The panelists will emphasize the importance of not overlooking women during future hiring in the supply chain and logistics sector. Companies can fill both the talent and the diversity gaps by hiring women.
The webcast will take place on Thursday, June 15, 2017, at 2:00 PM EDT. If you want to gain the important insights that this group has to offer, register now. And for more insights on women in supply chain, read our new white paper.