May 31st, 2017
The New MBA: Supply Chain Management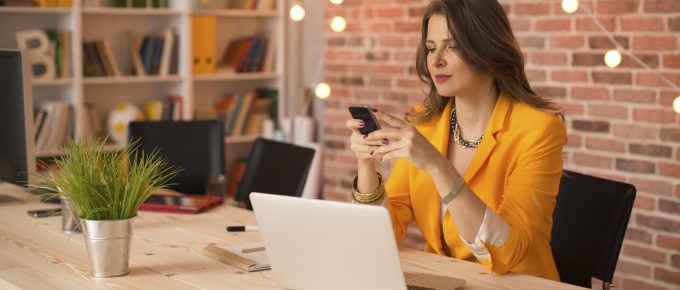 As a discipline, supply chain management has gone through some pretty significant changes over the last two decades. The supply chain is a network of business units that extend from the raw material supplier to the end user. It has grown in importance for two key reasons:
The business world is more global in nature
Technology is enabling and driving more interconnectivity among these different units
"About 20 years ago, companies on both the non-manufacturing and manufacturing side realized how valuable supply chain management is because of the need for globalization and other factors," The Institute of Supply Management's Ashley Anne Peightal said in Why Supply Chain Management Has Become A Hot Major At Business Schools. "Supply chains became inherently more complicated for this reason. Obtaining formal training has become more and more important, and the positions, well paid."
#SupplyChain Management degrees are the new MBA: http://ajilon.co/2sdL44v via @ajilon

Click to tweet
Filling a Real Need
There is a real need for educated, capable individuals to run the world's supply chains. As a result, universities, colleges, and professional organizations are introducing undergraduate, graduate, and certificate supply chain programs. Calling supply chain management the "Hot New MBA," a Wall Street Journal article reported that more schools are ramping up their programs and adding majors and concentrations to meet employer demand for supply chain professionals.
According to Fortune's Ethan Baron, six fields dominate the specialty master's programs at the top 50 U.S. business schools. Those are accounting, business analytics, finance, management, financial engineering, and supply chain management. "Specialty programs have been multiplying and growing in class size as a result of a confluence of factors," he writes in The Hottest New MBA Is Not an MBA at All.
"On the student side, there's growing demand among college graduates who want a quick boost that will differentiate them from others with undergraduate degrees," Baron points out. "On the employer side, technological advancement has ratcheted up competition in every sector, and companies want to hire employees who can start producing right away, with little or no training."
But there's Still a Gap
One reason to explore an advanced degree in supply chain is that it's not yet on the average student's radar. In 5 Reasons To Get A Degree In Supply Chain Management, Kenco's Scott Mayfield cites the Georgia Center of Innovation for Logistics and states that the logistics industry is "projected to create more than 1 million jobs over the next four years and only 75,000 students will be graduating with related degrees to fill those positions." In fact, Mayfield points out, every year hundreds of thousands of supply chain jobs go unfilled due to a lack of qualified applicants.
A Flexible Degree
A supply chain degree's greatest value is the fact that it's applicable in more than one industry—hence its "MBA" nature. "Critical thinking is a skill valuable anywhere, not to mention the ability to be innovative, strategic, and creative," Mayfield writes. "Not only does SCM touch on manufacturing, transportation and trucking, warehouse management, and shipping and delivery, it has an even broader purview of job prospects." Deloitte LLP, for example, "recruits SCM graduates to consult manufacturing and logistics companies," he adds.
In most cases, advanced education means better opportunities for advancement, improved job prospects, and higher salaries. It can also result in more respect or status in the workplace. "For employers," writes Bridget McCrea in The Value of a Supply Chain Executive Education, "this type of education supports employee retention while ensuring that executives have the latest, most relevant knowledge and skills they need in order to do their jobs."
In some cases, a master's in supply chain can save students both money and time over a traditional MBA program. The Massachusetts Institute of Technology (MIT) recently compared its supply chain master's degree program with a traditional MBA.
"The numbers are in: a 10-month supply chain master's degree program from MIT allows you to begin your career faster, with more money and less debt," according to MIT Supply Chain Master's Degree VS MBA. The 2-year MBA student pays "twice as much to the university and is out of the workforce for twice as long," MIT said. And while MBA graduates may take home higher paychecks upon graduation, supply chain may win. MBA graduates are further behind by graduation day. The university determined that MBA graduates need a full ten years to "catch up" to supply chain graduates.
Higher Earners
Logistics Management's 31st Annual Salary Survey uncovered similar good news for supply chain management education. Respondents agreed that continuing their learning–whether online or in the classroom–is a must for salary upgrades.
"Those managers tenacious enough to grab an MBA lead the pack with triple-figure salaries approaching $144,000 in the median range, followed by grads with other advanced degrees earning $133,375," Patrick Burnson writes in 31st Annual Salary Survey: Work smart, earn more. "In fact, taking a break from business routine to pursue an advanced degree in logistics makes good sense, say some academic leaders."
If you're looking for more information on the changes in supply chain education, read our whitepaper. Or if you're interested in pursuing a career in supply chain, check out our available jobs.