January 21st, 2016
The Internet of Things and the Supply Chain: Part 1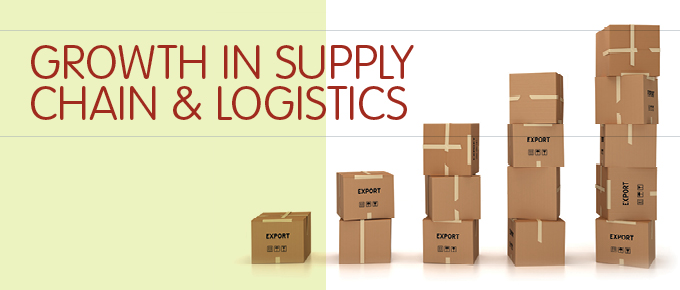 The Internet of Things (IoT) is disrupting every industry and supply chain management is no exception. 
Digital technologies are shaping supply chain management. The impact of the Internet of Things (IoT) on the next generation of supply chain strategy is enormous. However, the results will depend on the level of understanding that supply chain and logistics leaders have on the impact of digital innovations and new technologies, and how these things will effect the supply chain and logistics industry in the upcoming years.
Today's leadership requires a sharp, tuned know-how on the best way to lead innovation in the supply chain organizational structure. The ability to look for and select talent with the right skillset according to the demands the next-gen business strategy will require is of utmost importance. Change and the IoT bring evolution to the supply chain.
Customization and predictive processes are going to see a huge change and advancement in supply chain thanks to the IoT and all the data generated through the sensors that read and share digital information in real-time. This will massively impact supply chain management.
IoT helps supply chains to adapt and change
The IoT represents both new opportunities and challenges to cope with the demands of greater agility in production and supply. In a statement, Glen Gilmore, an attorney and social media strategist who is also one of the Top 100 Thought Leaders for The Internet of Things, says that these demands are a consequence of consumers and businesses demanding speedier product production and delivery systems.
Since the IoT is about a world in which nearly every "thing" –products and products parts– are connected to the Internet through sensors that share and read information in real-time, "these sensors are creating a world in which objects and materials of the supply chain can share real-time information to each other, streaming many of the processes of supply chain management," says Gilmore.
Therefore, supply chains need to understand and adapt to the IoT wave that is causing disruption in many industries and supply chain management is not the exception. Organizations will see the need to change accordingly, since it is the IoT that will help supply chain to deal with the new demands.
For more information on how the Internet of Things effects your supply chain, check out our white paper: "The Internet of Things (IoT) – Technological Advancements Affecting Supply Chain and Logistics."