November 1st, 2016
Are These Supply Chain Talent "Myths" Holding Your Company Back?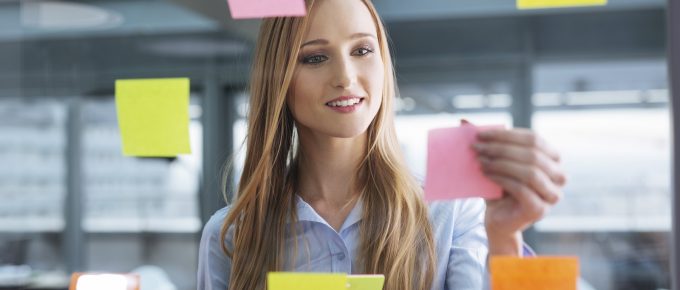 In a world where the global supply chain is expanding and becoming more and more complex every day, this charge has become more important than ever. According to the Material Handling Institute's (MHI) latest figures, the supply chain industry will need to fill 1.4 million new jobs by 2018—an estimate that doesn't factor in positions that will be left open by retiring workers.
Are these supply chain myths holding your company back? http://ajilon.co/2f1GLpf

Click to tweet
"The rapidly expanding globalization and exponentially growing demand for supply chain professionals has created a vast gap between the demand and supply of skilled professionals for various supply chain areas," writes Mark B. Taylor of International Logistics & Supply Chain Management in A Strategic Solution to the Global Supply Chain Talent Shortage.
"Companies are continuously and desperately looking for formally-trained supply chain experts," Taylor continues, "who can join them, immediately take the charge, hit the ground running, and help them keep their supply chain operations streamlined and optimized."
5 Myths to Watch Out For
Finding qualified supply chain professionals isn't easy to begin with, but employers also do themselves a disservice by "buying into" a few different myths of supply chain development and management. In Supply Chain Quarterly's The top 10 myths of supply chain talent development, a group of supply chain experts from business and academia discuss the key stumbling blocks. Here's what they see as the top five problems that employers need to avoid or work through (read the complete article here):
Talent development is HR's responsibility. Responsible for a broad array of cost, service, and quality goals within the business, supply chain professionals must be able to maintain close partnerships with finance and accounting in order to ensure key improvement initiatives are adequately funded. They must also ensure that the company's demand and supply sides are integrated via their relationships with sales and marketing teams. Multifaceted by nature, these professionals play a crucial role in overall organizational success and therefore require a more thorough search, vetting, and selection process that goes beyond human resources.
Returns on talent development cannot be measured. Human resource teams generally are focused on silo'ed objectives such as salary statistics or the equitable distribution of meager training and development budgets, while many supply chain management teams have (by necessity) transitioned to broader metrics that reflect the required performance outcomes of the organization as a whole. "Companies must therefore establish the connection between developmental investments in supply chain talent and quantifiable returns," the authors advise, "tying those investments to supply chain key performance indicators (KPIs) and pushing for further development of competency-based educational programs."
The cost of investing in talent development is too high. While organizations spend large amounts of money on talent in general, the authors say that the "relative sophistication of their investment decisions is low compared to those involving capital improvements or technology." To avoid this trap, the expense associated with acquiring and developing talent should be viewed as an investment with the objective of maximizing returns, the experts say, "and should be treated like any other business decision, complete with robust cost-benefit analyses."
Talent development is primarily about teaching supply chain content. When companies invest in supply chain talent development, they tend to focus on building technical knowledge in areas such as procurement, manufacturing, or logistics. While important, this approach tends to restrict talent development to function-specific training. "To successfully execute the complex supply chain strategies of today," the experts say, "employees must possess a strong understanding of how supply chain management intersects with other business functions and processes to create value."
A one-size-fits-all training solution works. Talent development must focus on delivering the results the business needs to support its specific strategy. "Generalized programming, however," the authors says, "typically does not provide the coverage or opportunity to directly tie into the ways in which an organization's supply chain can create additional value."
The race to find skilled, experienced supply chain personnel is on. Between the Baby Boomer retirement trend, the smaller skilled talent pool to select from, and an unpredictable stream of program graduates, companies are scrambling to fill logistics, warehousing, and management positions.
To find these positions, work with us.