January 11th, 2017
5 Ways to Get Your Supply Chain Employees on the Same Page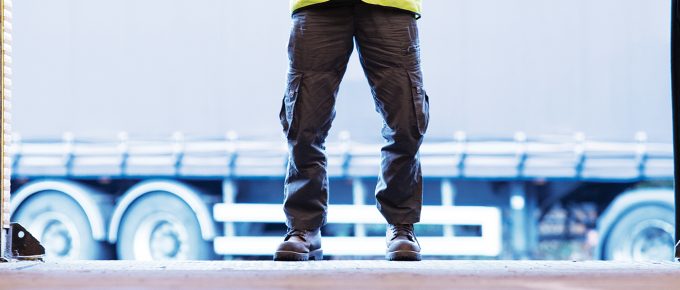 It's no secret that today's supply chains are geographically diverse, global in nature and not always in sync. Entire software sectors now exist to help companies overcome these obstacles (e.g., transportation management systems, warehouse management systems, yard management systems, and so forth). That's proof that getting everyone on the same page can be a lot like herding cats…when those cats that are spread all over the globe and running their own individual operations.
Get your #supplychain on the same page: http://ajilon.co/2jw67KO via @ajilon

Click to tweet
Complicating the issue even further, internal departments like marketing, procurement, manufacturing, finance, and customer service all play a role in the smooth running of the supply chain. For that chain to run as efficiently as possible, those entities need to be working from the same playbook.
For many organizations, that requires a completely different way of thinking. They must stop operating in silos and, instead, incorporate the input of all employees who impact the supply chain.
"Research shows that companies with integrated supply chain management strategies are more efficient and provide better customer satisfaction than those that are not," according to Costa Solutions' Align Your Supply Chain With Your Business Goals. "Conversely, those companies with disorganized supply chains historically post far lower earnings and unimpressive inventory turnover numbers."
5 Steps to Organize Your Supply Chain
If your own supply chain is out of sync, many of the contributors may be working from different play books. Here are five ways to get them back onto the same page:
Define Goals
Carve out clear, measurable goals across the organization. Everyone in your company should be aligned in working toward common and well-understood goals. "Instead of broad objectives and overused corporate jargon, carve out some solid objectives for what you want your business to achieve going forward," Costa Solutions advises. Then, develop a timeline for achieving short-term goals. Make sure those goals support your organization's long-term strategy plan.
Incentivize Success
Develop employee incentives that align with the goals you set in #1 above. This is particularly important in the supply chain setting, where every link in the chain impacts the next. "Set your metrics," Costa Solutions says, "and make sure all departments are not working against them due to conflicting incentive plans."
Role Definition
Make sure individuals are aware of their respective positions and how those roles impact the entire supply chain. In the workplace, it's all too easy to get into a "vacuum," and not fully understand how his or her work impacts the company as a whole. Help these particular people break out of this mold by showing them the overall process of supply chain, their roles in that process and where they fit into the grander scheme of things.
Bottom-Up Planning
Encourage bottom-up planning and then get leaders involved in the process. In Entrepreneur's 5 Ways to Get Your Staff on the Same Page, Matt Blumberg says a firm's executive team should be charged with setting major, strategic goals for the company. Then, team members should design their own paths to contribution. "Just be sure that you or their managers check in with them," Blumberg writes, "to assure that they remain in sync with the company's goals."
Take the Peek
Take a regular pulse on your supply chain and adjust as needed. "Looking at how things are working on a regular basis without letting too much time elapse between audits gives you the chance to catch things that aren't working before they become a major problem," Costa Solutions adds.
Look at how closely your supply chain operations are aligning with your big-picture goals. Also, where are those processes still off base?
To find out how to optimize your supply chain, check out our interactive infographic.