February 14th, 2018
How to Recruit Top Supply Chain and Logistics Professionals in 2018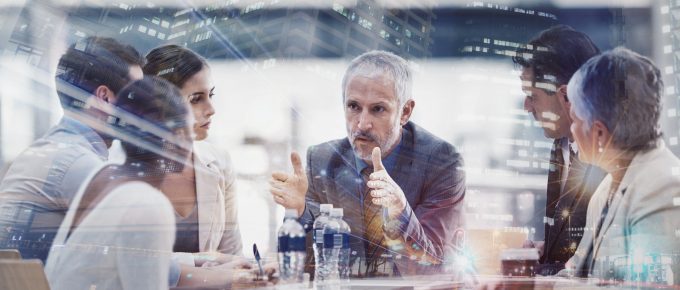 Make 2018 the year your company hones its approach to recruiting and retaining the industry's top supply chain professionals
We're experiencing a competitive labor market, robust supply chain activity and high demand for professionals to manage those supply chains. Organizations must rethink the way they recruit and retain these professionals.
"We anticipate that growing, smaller and medium-sized businesses will be especially challenged in 2018 in recruiting experienced supply chain business and technology professionals," Bob Ferrari writes in 2018 Prediction Deep Dive-The Supply Chain Talent Perfect Storm Intensifies, "as well as broad supply chain management leadership skills within the realities of larger firms willing to compete on compensation and benefits."
In 2018, recruit and retain the #SupplyChain professionals you need. Learn how via @Ajilon http://ajilon.co/2BxD0Tg

Click to tweet
Conquering the Obstacles
To offset these challenges, Ferrari tells firms to double down on their employee retention and development. He also recommends giving a greater emphasis on increasing skills development of existing employees. It's also time to accept the fact that the most in-demand skills (e.g., mathematics, statistics and data analysis) will command higher compensation.
This is also the year that companies take a more collaborative, leadership-driven approach to hiring supply chain talent. "…needed skills and talent will remain an ongoing challenge and will require far more collaboration and creativity on the [employers'] part," Ferrari writes.
"This is a challenge that can no longer be thrown over the wall or solely delegated to the HR team," he concludes. "It will require top management oversight and leadership."
7 Steps to Success in 2018
Here are seven success strategies your company can use to recruit and retain top supply chain talent:
Hire individuals who align with your company's mission and values. Worry less about where those individuals attended college or got their work experience. Worry more about whether their personal values are compatible with your organization's mission.
Adopt a long-term hiring view. This doesn't always happen when there's an urgency to fill an open position. However, a long-term view ensures that candidates have the attributes necessary to succeed in their supply chain positions.
Nurture millennial talent and plan for Gen Z. Younger employees have innate tech smarts and accustomed to operating in the "digital" environment. They are well braced to tackle the challenges of the modern-day supply chain environment. Let them help bring older employees up to speed, and let the senior staff impart their business experience in return.
Work with a recruiter who understands the supply chain. An agency that has experience in the supply chain field can put you in touch with a larger pool of candidates. It can also cull through the options for you to find individuals best suited for your open positions. This will save your organization time and allow it to focus on its core business.
Develop an internship program. 2018 is a great year to kick off a college internship program for supply chain talent. "Offering paid internships or scholarships to students majoring in supply chain management might garner interest in pursuing careers in the industry," Atharva Kashikar writes in Industry Daily News. "This could boost scholastic achievement that would be beneficial for both students and the future of supply chain organizations."
Leverage cross-functional training and skill development. "Develop a plan of cross-training and skill development across jobs in order to improve organizational resiliency," Kashikar suggests, noting training programs should incorporate individual skills assessment. "This way, it's easy to identify skills gaps." Design cross-functional training programs according to learning pace, style, and personal objectives with specific goals and timelines.
Show them the love. Make thoughtful and well-developed compensation and incentive programs an integral part of your retention strategy. "The best formula to retain talent is to make your employees feel valued; recognition plays a big part in this," Tisha Danehl, VP of Ajilon Professional Staffing, tells Industrial Distribution magazine. "A sense of being appreciated acts as a boomerang, boosting job satisfaction, creating harmony in the work environment and triggering loyalty."
Integrate these strategies into your hiring process. You'll successfully navigate the supply chain talent dearth and nurture current employees. This will attract even more professionals to your growing organization.
To learn more about how to recruit and retain the best supply chain and logistics pros in 2018, connect with us.