July 21st, 2016
Multi-Skilled Professionals in the Supply Chain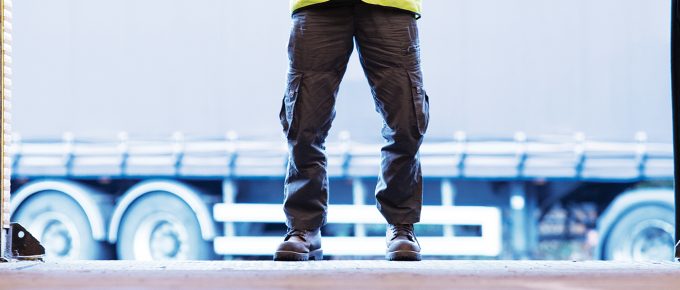 The supply chain and logistics industry is one of the fastest growing industries with more than 46,000 job openings expected by 2020. The career development of the supply chain and logistics professionals is an ever-shifting journey. These changes involve continuous improvement to acquire the multi-skills required by the industry.
Continuous development requires a mindset for lifelong learning. Flexibility to adapt to constant changes throughout the supply chain is imperative. In today's constantly changing environment, it is not enough for supply chain and logistics managers to have academic credentials and vast experience in the industry. They need that little something extra.
#MultiSkilled #SupplyChain pros are the key to success! via @ajilon: http://ajilon.co/29Uezjw

Click to tweet
International experience and mobility help foster success in today's evolving supply chain positions. However, a mindset of life-long learning and adaptability are equally important to those looking to fill a role in the supply chain. So, what skills should you look for?
Anticipate skills that don't yet exist
The supply chain and logistics industry has dramatically transformed over the past 10 years thanks to the adoption of new business models and emerging technologies. In the next 10 years, we can expect an emergence of a new breed of multi-skilled supply chain and logistics professionals.
What does the future supply chain leader look like?
A supply chain leader needs to understand the importance of continuous learning and embrace it. Innovation needs to be a top priority. The logistics manager of the future needs to be in sync with the latest trends and tech to help the organization lead. Top leaders need to be prepared to face the unknown and react with the confidence and insight.
Multi-skilled and mobile
Wireless and mobility are two of the technology trends impacting the supply chain. These real-time and 24/7 monitoring practices demand skilled professionals, usually with data science knowledge.
Companies are on the lookout for these multi-skilled professionals. Here's what experience and skill sets they're looking for:
Clear understanding of the current and emerging technologies
Knowledge and understanding of their product or services
Professionals with understanding of the market and driven toward customer-centricity
Understanding of how their job contributes to the overall objective of the organization
Understanding of P&L
Some financial knowledge is required to manage inventory levels
Understanding of global business and economy
The path to continuous improvement: People
Investing in training and continuous education is the best way to attain and retain multi-skills supply chain and logistics professionals. Some organizations are aware of this and and lead with detailed training programs, internal Webinars, as well as recommended external Webinars and courses.
Investing in people, both across functions and up and down the hierarchy, can return the highly-skilled professionals you need to keep your chain ahead of the curve. Placed in key functions, these leaders immediately benefit the company and help them emerge as a global market leader.
Meeting the agenda of continuous improvement is a team collaboration between supply chain and logistics professionals and the organization that will benefit from the investment.
For more tips on how to improve your supply chain, find out how we can help.