June 29th, 2021
5 Things you need to know about Supply Chain Jobs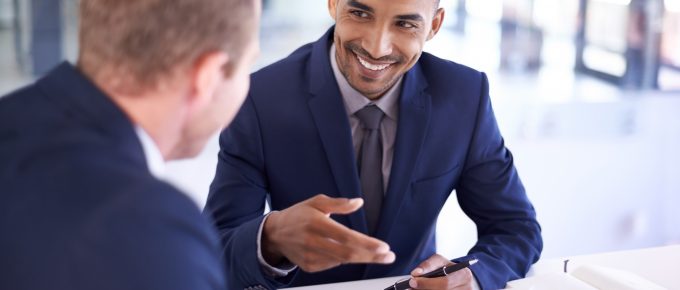 With spring graduation looming, students face the daunting task of choosing a career path. What direction do they go? Having too many opportunities can be as intimidating and overwhelming as having too few. This is true for established professionals searching for a fresh field but who worry about the risks of switching career tracks. Many of these soon-to-be graduates and experienced but "career curious" professionals should look into supply chain management jobs.
We have spoken on the opportunities and advantages of supply chain & logistics before here, here and here. Ajilon partnered with the University of Washington College of Engineering's Supply Chain Transportation & Logistics Center to host a webinar on the opportunities in the supply chain & logistics field. This post is adapted from the Q&A session of that webinar.
How to Get a Job in #SupplyChain via @Ajilon https://ajilon.co/2Hd7KNF

Click to tweet
1. Supply Chain Terminology
Supply chain & logistics go hand-in-hand, but they need to be distinguished. Before going into supply chain interviews, do your research and have a working knowledge of industry-specific jargon and terminology. Supply chain is an expansive discipline that encompasses everything from raw materials to end products. The Supply Chain Operations Reference (SCOR) model, an industry standard, breaks down the chain into five specific areas of activity: plan, source, make, deliver and return. Logistics, purchasing and procurement are all subsets within and along the supply chain.
2. Supply Chain Certifications
Several of the best supply chain certifications for supply chain professionals are issued by organizations such as the American Production and Inventory Control Society (APICS), the Institute for Supply Management (ISM), and the Council of Supply Chain Management Professionals (CSCMP). However, job seekers, particularly young professionals, seldom lose out on jobs for lack of a certificate or get a job simply because they have one. If you get a job in supply chain, work in the field for a while first. If you see yourself remaining in the field long-term, then consider getting a supply chain certification for beginners. Your employer may help pay for it.
3. Social Networking is a Necessity
Professional certifications may be optional for supply chain rookies, but professional networks are not. The maxim "it's all who you know" remains true. Seek out contacts in young professional groups, your local Chamber of Commerce or alumni networks. Get your name out there to those people who make hiring decisions. And never underestimate the power of a recruiter for connecting you with proven professional opportunities and employers looking to hire.
4. Effective Communication Skills
If you're a new graduate or breaking into supply chain for the first time, you're going to be short on experience. Don't let that discourage you, the impact of communication skills is amazing. The majority of employers with whom Ajilon works put a premium on strong communication and confident presentation skills. They also value technical skills in programs like Microsoft Office Suite and Adobe Suite. Knowledge of Google Analytics and the importance of data collection, interpretation and strategic application count for a lot in the eyes of hiring managers. Employers prefer workers with these skills who they can then train up in their organization's specific way of doing business.
5. Big opportunities exist in small companies
We all know massive multi-national firms like Amazon, Boeing and Microsoft. But we often overlook the opportunities that exist in small to medium size companies. Jobs with these companies can seem less "sexy," but they may actually be a better fit and more fulfilling for some candidates depending on an individual's personality and career goals. If you work for a larger company, your role will likely be highly focused and specialized. You may handle a single function for a single customer. However, working for a smaller firm may mean you operate as a supply chain manager, handling end-to-end processes for the entire business. You must decide which path best fits you.
Do you want a deeper understanding of the job opportunities in supply chain? Watch our webinar!