January 4th, 2019
The Role of Employee Engagement in Supply Chain Productivity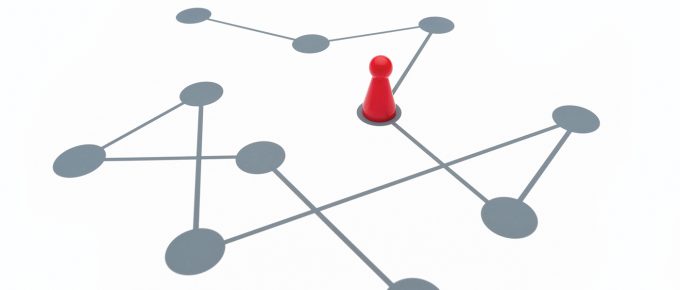 Defined by Deloitte as "an employee's job satisfaction, loyalty, and inclination to expend discretionary effort toward organizational goals," employee engagement has become a top priority for firms that want to mesh individual performance with overall business outcomes.
The secret to a productive #SupplyChain is an engaged workforce! http://ajilon.co/2iQnHtg via @ajilon

Click to tweet
Why is Employee Engagement Important
In a country where businesses lose $300 billion in productivity every year due to disengaged workers, the attention being paid to employee engagement isn't just warranted; it's necessary. According to Deloitte, organizations with highly engaged employees averaged 2.3 times greater three-year revenue growth than those whose employees showed average engagement. And yet, just four percent of leaders believe they are "very good" at engaging different generations in the workforce.
Establishing Critical Links
Employee engagement is particularly critical in supply chain. Every link in the sequence represents an important aspect of taking products from raw materials to finished goods. Should just one of these important links become disengaged, the negative impacts can be felt across the entire supply chain.
"Supply chains resemble actual metal chain: Each step in the product's creation and distribution is a link that plays a critical role in turning an idea into a tangible, deliverable product," writes EE Times' Hailey Lynne McKeefry in Engage Employees in Supply Chain."However, when a link weakens, the entire chain loses strength or breaks altogether."
Employee Engagement Statistics
McKeefry says just 30 percent of workers are consistently engaged, while 50 percent are partially unengaged. Another 20 percent are totally unengaged. Why the high levels of disengagement? Most employees are surfing the Internet, going to unnecessary meetings, job hunting, shopping online, and socializing instead of focusing on their jobs. Why is this happening? Employees really want to be able to take ownership of their work, gain flexibility, and enjoy a stable work environment. However, 35 percent say that they lack challenging work, 34 percent say that they work too many hours, and 32 percent feel that they have no reason to work harder.
How to Improve Employee Engagement
To resolve these issues and cultivate a more productive supply chain, McKeefry says leaders throughout the organization need to take action. However, action doesn't mean harshly disciplining distracted employees or paying them higher salaries in hopes that they'll work harder. "It means taking the time to understand what is causing disengagement in the first place, and then working to fix those underlying issues," she writes. "While it takes some work on the front end, increasing employee engagement creates a stronger, more efficient supply chain in the long run."
If your own supply chain is in need of an engagement boost, here are a few best practices to get things back on the right track:
Take a top-down approach to the issue. Understand that the success of an organization (and its supply chain) both rises with and falls on leadership.
Practice effective communication. Ask employees what they want, what their challenges are and what they need to feel empowered and effective.
Clearly define your firm's supply chain measurable goals in a concise and clear manner that allows employees to leverage current and future improvement, in addition to advancement opportunities.
Provide ongoing educational and training opportunities. "Continuous education among employees and management is vital to the improvement of processes, products, and services," according to Legacy Services' 5 Ways to Increase Productivity and Performance in Your Supply Chain. "And a performance-driven culture will result in maximized savings, improved service levels, and an inspired team of talented employees."
Develop and Adhere To Supply Chain Policies and Procedures
The development of these procedure standards reduces error within the supply chain and saves both time and money. "Focus on the reduction of probable variation in areas such as receiving, quality control, shipping, shift scheduling, and facilities management," Legacy Services advises. "This is one of the many ways to increase collective productivity."
Want more tips on how to get the most of your supply chain? Check out our interactive infographic!