October 3rd, 2018
Blockchain is Coming to the Supply Chain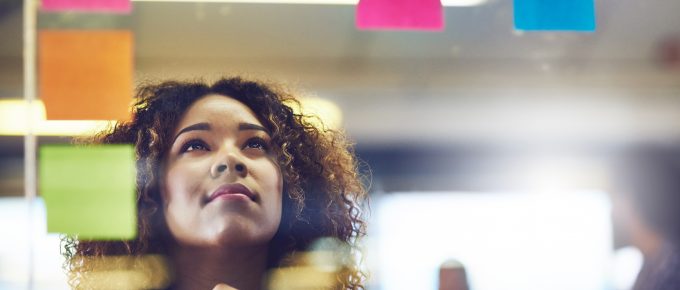 Blockchain is here. It's time for new and veteran supply chain professionals to familiarize themselves with the underlying concepts of blockchain. Including how it works, why companies are using it and why it's so versatile.
An incorruptible, distributed ledger that's established for every transaction, blockchain is getting a lot of buzz right now. That's because it allows companies to confidently track assets along the supply chain, from the point of origin to the point of delivery. Historically, much of this was handled manually and/or with disparate software and systems.
Blockchain works like this:
By automating the documentation process, tracking purchase orders, assigning/verifying certifications, and sharing data with suppliers and customers;
blockchain eliminates manual tracking processes, enhances supply chain visibility, improves record-keeping, saves companies money, and;
ensures inventory is where it needs to be at the right time and in the right condition.
Tracking the Food Supply Chain
Wanting to minimize food-borne illnesses, Walmart is requiring its lettuce and spinach suppliers to contribute to a blockchain database that can rapidly pinpoint contamination, according to the New York Times.
Amazon, Facebook and Microsoft have also announced blockchain projects, but Walmart's is one of the early, tangible use cases announced by a major Fortune 500 company, CNBC reports. The retailer piloted the technology on IBM's Food Trust blockchain for more than a year, using it to track everything from mangoes to chicken.
BLOG | #Blockchain and the #SupplyChain: A breakdown by @ajilon: https://ajilon.co/2P66hbZ

Click to tweet
"The result is a reduction in the time it takes to track a food from a Walmart store back to the source to minutes," CNBC notes, "compared with days or sometimes weeks."
A Tech Tool to Watch
Blockchain in the supply chain goes beyond food distribution. IBM and Maersk are testing it to track and streamline shipping of a range of products. Central banks are exploring whether blockchain will work for tracking money flows, according to the New York Times.
"Eastman Kodak has explored a blockchain platform that could help photographers manage their collections and record ownership of their work," the publication adds, "while a group of reporters and investors are using the technology to start a series of news publications."
So far, these companies are reporting lower costs and fewer delays for their global trade activities. These early results should make supply chain professionals and their employers sit up and take notice.
"Managing today's supply chains—all the links to creating and distributing goods—is extraordinarily complex," Bernard Marr writes in How Blockchain Will Transform The Supply Chain And Logistics Industry. "Due to the complexity and lack of transparency of our current supply chains, there is interest in how blockchains might transform the supply chain and logistics industry."
For example, because blockchain serves as a "central authority" over the supply chain ledger, it helps supply chain professionals improve efficiencies from warehousing to delivery to payment. Blockchain also provides consensus, Marr writes, which eliminates any dispute over transactions (because all entities on the chain have the same version of the ledger).
"Everyone on the blockchain can see the chain of ownership for an asset on the blockchain," Marr adds. "Records on the blockchain cannot be erased, which is important for a transparent supply chain."
Getting on the Blockchain Bandwagon
As blockchain continues to infiltrate the supply chain, more professionals will be using it as part of their daily activities. "Eventually, the industry will be forced to make a choice, and we'll reach a point at which the short-term hassle of changing to newer systems will be outweighed by the long-term benefits," James Paine writes in How Blockchain is Disrupting Supply Chain Management.
"In the meantime, the best thing for supply chain teams to do is to keep an eye on new technologies and software as they're released," Paine concludes. "It's also a good idea to familiarize yourself with the underlying concepts of blockchain, including how it works and why it's so versatile."