December 27th, 2018
Uses of Big Data & Machine Learning in Supply Chain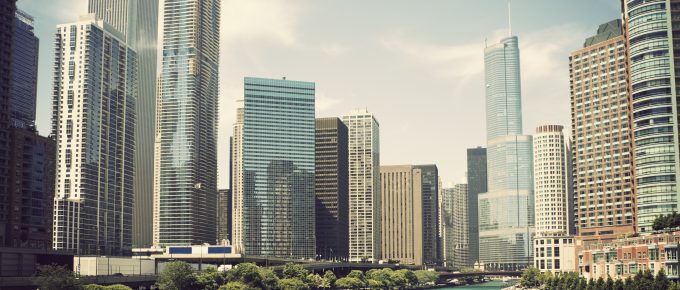 What are Big Data and Machine Learning?
The boom of big data across the globe is proof that data and analytics are bringing all sorts of value to businesses – including the supply chain. Big Data enables supply chains to boost productivity by synchronizing goods and data in a way that helps shape organizations' decision-making.
Top companies are using artificial intelligence and machine learning to shape their strategies. Allowing leaders to initiate change based on the information gathered through this new, data-backed supply chain. The real-time data gathered is helping guide decisions impacting things like warehouse placement, cost, inventory, transporters, and vehicles. And now, even personnel decisions are changing because of Big Data. And in this Era of Big Data, organizations need skilled data scientists in the supply chain now more than ever.
Learn how to transform #bigdata into big insight for your #supplychain: http://ajilon.co/1TEPXbV via @ajilon

Click to tweet
Today's supply chain management is driven and shaped by big data. An exclusive interview with Markus Frise, Head of Data Science at Black Swan, an innovative business intelligence and digital solutions company headquartered in London, proves that point. He reveals insight from his experience as a data scientist at Black Swan, and as a former senior project manager of supply chain transformation at Tesco, the UK's leading retailer.
Frise's perspective encourages managers who are looking to find efficient supply chain operations to use big data to make informed decisions.
Markus Frise, Head of Data Science at Black Swan
Application of Big Data Analytics and Machine Learning in Supply Chain and Logistics
There are two core things you need to do in supply chain management, says Frise:
Demand forecasting It's always important to manage your supply chain effectively to know how much you expect to sell, and/or ship, over various timeframes. Big data can help you predict your demand and margin of error in forecasting.
Decision point optimization This is about the management and movement of stock, and having a good demand forecast helps.
Machine learning, data-driven approaches and analytics can help companies realize three main benefits for their supply chains:
Lowering your waste If you make better demand forecasting decisions, you are less likely to have inaccurate stock. Improved forecasting leads to less waste, which is undeniably good for both the environment and the retailer.
Delivering better availability for your customers at the point of purchase Either through a website or a physical shop, customers are more likely to be able to buy the products that they want if inventory is sufficient.
Lowering your working capital Data-driven demand forecasting and good ordering decisions within the supply chain mean you don't have to carry as much unnecessary stock. That means you can have less of your capital tied up in stock, and more budget freedom for daily operations.
Big Data Focuses On The Customer-Centric Supply Chain
Big data analytics can help retailers make their supply chains more effective. "You can really understand your customers better if you perform analysis on some of the big data that you have available," says Frise. "That means you can better serve their needs with new products, or services, or changing your products and services' mix based on that data. But it also allows you to predict their behavior." Frise believes that by understanding more about customers through the analysis of data, it's possible to create more productive cross-marketing campaigns.
"Supply chain is really customer-centric now," says Frise. "It's about providing what a customer wants, when they want it, in the place they want it." Due to the complexity of the supply chain, "big data and analytics can really help by simplifying and automating as much of the decision making process as possible, so that you can be focused on purely the things that do need human intervention, and decisions that need to be made by a human," says Frise.
The Importance of Automation In The Supply Chain
While Big Data may be one of the major contributors to disruption across many industries – the supply chain stands to benefit majorly from the use of data to challenge the status quo. And while the supply chains have still shifted in response to Big Data, the rise of a digital supply chain has increased efficiency, minimized risk, and helped nurture an improved customer service experience. With the use of RFID tagging – which is in itself a major contributor to the Big Data available to the supply chain – customers are benefitting from increased visibility throughout the entire journey of their goods.
According to Frise, automation allows the supply chain manager to be more proactive in areas where teams and operations can add value. "Having enough data, having the right data, and performing analysis to automate decisions and to make better forecasts means your operations team has to make fewer interventions and fewer decisions where they are not adding a lot of value, and refocus onto areas where they add a lot of value," says Frise. That can be great for the operations team because it allows them to find insights to better serve their customers.
Why Does Sharing Data Within The Supply Chain Matter?
Frise believes that retailers and suppliers can make significant progress simply by sharing their data with their partners. This allows analytics across the whole supply chain to make all the processes more efficient."It's entirely possible to optimize one part of the supply chain while making the rest of it less efficient, unless you are sharing data between lots of interested parties," says Frise.
Structured Vs. Unstructured Data: How Do You Communicate as a Brand?
Traditionally, structured data encompasses operations data, purchases, numbers, demand forecast and daily sales. Whereas unstructured data comprises social media content and blog posts. For Frise, structured data is usually where the key data resides. However, "in most cases, more data does a better job improving predictions, or decisions than clever algorithms, or clever approaches," he says.
Frise says that social media can be useful in predicting customer demand to improve demand forecast by combining it with structured data. "That can actually be joined with the structured data and used within a machine learning model to improve the accuracy of predictions around demand."
Unstructured data can also be used on its own, says Frise, to explore consumer thoughts and preferences around brands and their products. This can help during product development, or when determining how to approach the marketplace as a brand.
Are you leveraging your supply chain and logistics data to make informed and effective decisions? Get in touch with us to make sure you have the talent you need to decipher your data.
---
Susan Fourtané is a Science & Technology Journalist with vast experience writing and reporting on supply chain and logistics for industry publications. Susan frequently attends supply chain & logistics events in Europe, being at the heart of new research, and innovation. You can follow her on Twitter @SusanFourtane.