December 26th, 2018
You Get What You Pay For: Determining the Right Salary for the Job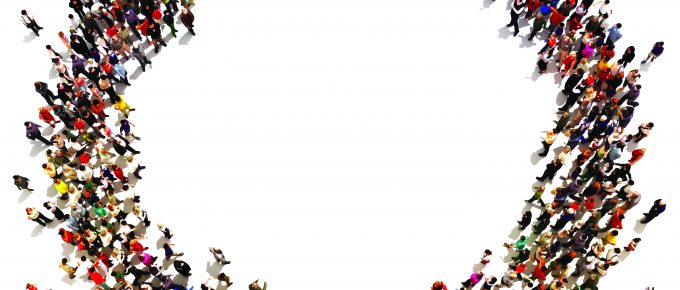 There's no question that the expression "you get what you pay for" has a negative connotation. It's used in reference to a product purchase, suggesting that the buyer has acquired a low-quality item, and that they shouldn't expect to be satisfied in the long term.
When applied to the hiring process, though, this phrase takes on a different overtone. "You get what you pay for," means that if you hope to land the best possible talent for your organization, you have to be willing to pay the price. There are ways to get the biggest bang out of your buck. But ultimately it means paying the right salary for the right people.
But how do you know which price is right?
In a Competitive Market, Salary Counts
Today's specialized professionals are a desirable bunch. As reported by the Bureau of Labor Statistics (BLS) in its 2018-2019 Occupational Outlook Handbook, the demand for jobs like Medical Records and Health Information Technicians, along with Customer Service Representatives, will likely grow "faster than the average for all occupations." Meanwhile, "strong competition can be expected" for a role like Human Resources Manager. While efficient hiring practices are essential, they are not enough.
BLOG | You get what you pay for, but there's a balance to strike with salaries via @ajilon: https://ajilon.co/2zt9gFG

Click to tweet
Everywhere you look, organizations are clambering to hire top-tier talent — and that talent isn't always in large supply. Ajilon's Google Consumer Survey, which polled 146 workers in the field of human resources, reveals that just 12 percent are actively looking for new work, while only 16 percent are open to new opportunities.
Working with a staffing agency can more than double your number of potential job applicants. Yet, you still need to know what you'll have to pay to attract skilled workers. What's more, the Society for Human Resource Management (SHRM) reports that minimum wage and salaried wages are rising. "In a competitive market for top talent, employers need to improve compensation packages in order to retain and recruit workers," Joseph Coombs, formerly a senior analyst of workforce trends with SHRM, said.
How to Calculate Your Offer
Salaries can vary dramatically from city to city and are affected by additional factors. These factors include company size, level of education, benefits and fundamental supply/demand trends. Taking all these into consideration can feel like a juggling act. Slip up, and you risk losing a coveted candidate to the competition, or find yourself left without key members of your team.
To Ensure the Right Salary, Get the Right Guide
To simplify the process of determining the right salary for the right talent, Ajilon's recently launched its 2019 Salary Guide. The guide contains more than merely salaries. It includes tips, advice and insight you need. We combine our own proprietary data with national averages compiled through our partnership with career community CareerBliss. It's through this partnership that we're able to suggest the right salary for dozens of specialized jobs. These positions include Contracts Administration Clerks, Customer Service Supervisors, Sales Assistants and many more.
With access to base salaries for every company size — small, medium and large — along with low, high and average salaries for each role, total cash compensation and a description of every type of support role, you're better able to prepare an attractive and competitive offer. Taking into account variance calculations for jobs in key markets from Las Vegas, NV to Long Island, NY will ensure that your organization is ready and able to secure the workers you seek.
You get what you pay for, yes — but first you have to get that talent in the first place. This takes an educated approach that leverages current U.S. market data and trends. With Ajilon as your strategic partner, you'll no longer question what to pay. The answer, along with your path to a stronger organizational support staff, will be clear.
You'll find much more information on average salaries for specialized professionals of all kinds in our 2019 Salary Guide. Download your copy today.