July 19th, 2016
Are Olympic Organizers and U.S. Congress Underestimating Zika?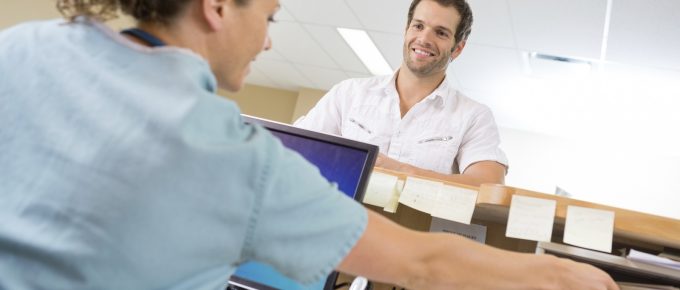 Less than a month out from the opening ceremonies of the 2016 Summer Olympic Games in Rio de Janeiro, it's hard to imagine the event not proceeding as planned. Yet, there's ongoing concern about welcoming hundreds of thousands of visitors into a breeding ground for the Zika virus, primarily transmitted by mosquitos and linked to severe fetal brain defects and Guillain-Barré syndrome.
Is this worldwide health gamble worth taking?
"According to a study done by the University of Cambridge, of the 500,00 foreign tourists who will come, only one will get the virus, so it's almost a zero risk," Brazilian Health Minister Ricardo Barros said in early June.
#Healthcare hiring ramping up because of #ZikaVirus? via @ajilon: http://ajilon.co/29wTcE6

Click to tweet
That appraisal echoed a May 28 advisory from the World Health Organization (WHO): "Based on the current assessment of Zika virus circulating in almost 60 countries globally and 39 countries in the Americas, there is no public health justification for postponing or cancelling the games."
Brazilian officials also noted that August would bring cooler temperatures in the host country, naturally tamping down mosquito activity and the corresponding disease threat.
Nonetheless, WHO advises pregnant women not to travel to areas with ongoing Zika virus transmission — including Rio, where 26,000 suspected Zika cases have been reported. WHO also says pregnant women's sex partners returning from areas with circulating virus should use condoms or abstain from sex for at least 8 weeks after their return.
Must the Games Go On?
In a recent Harvard Public Health Review commentary, Amir Attaran, a professor of medicine and law at the University of Ottawa, argues that "Zika infection is more dangerous, and Brazil's outbreak more extensive, than scientists reckoned a short while ago."
Attaran documents that Brazil's Zika epidemic stems from a single viral case that likely occurred only about three years ago. "A few viral introductions of that kind, in a few countries, or maybe continents, would make a full-blown global health disaster," he warns.
Assuming such a spread, Attaran continues, "the already-urgent job of inventing new technologies to stop it becomes harder."
Stateside preparations
Thus far, Zika has not been spread by mosquitos in the continental United States. However, according to the Centers for Disease Control and Prevention, travel-associated cases already stand at 1,132 nationally.
On July 1, after a briefing with key health agencies, President Obama commented on the "enormous spread" of Zika throughout Latin American, the Caribbean and Puerto Rico. "It is absolutely critical for the United States government, working in concert with other governments in the hemisphere, to be pushing hard right now to get this situation under control," he emphasized.
Obama urged Congress to approve a $1.9 billion budget request — submitted five months ago — for development and testing of a Zika vaccine, along with diagnostic tool expansion and mosquito abatement. Immunologist Anthony Fauci, MD, director of infectious diseases at the National Institutes of Health, said testing on a promising vaccine could begin as soon as January if the funding gains congressional approval. Such testing could also spur hiring at healthcare academic centers and research facilities.
"This is not the time to play politics," the president said in reference to party-line differences over linking the proposed Zika funds to Planned Parenthood provisions. "When there are public health emergencies, when we know that we have the chance to prevent serious tragedies in the lives of families and protect the health and safety of our populations, and particularly our children, then those politics need to be set aside."
Meanwhile, despite a compromise Zika spending bill currently under negotiation, lawmakers are expected to adjourn by July 15 so members can attend the Republican and Democratic National Conventions, followed by a month-long August recess. That means there appears to be "little hope for Zika funding" before Congress reconvenes in September, according to political news site The Hill.
For more insights into the non-clinical healthcare industry, check out ajilon.com.