June 15th, 2016
Dr. Google: Search Engine Healthcare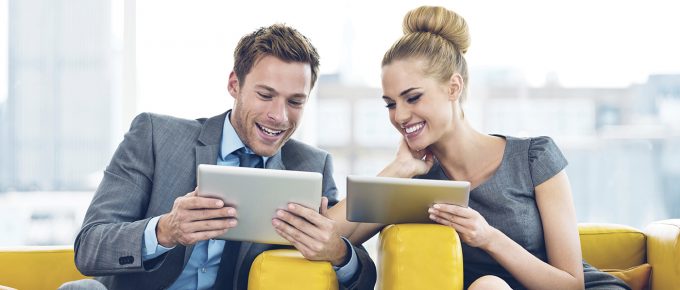 Recently, announcements have peppered news sites and evening newscasts of a possible Chicken Pox outbreak; detected by something we use everyday – Google. Scientists in Scotland say that after analyzing Internet searches around the world, they were able to find trends throughout Google searches that could indicate a possible outbreak. The Scottish research group discovered that people Google the phrase "chicken pox" frequently during chicken pox epidemics, which allowed the team to pinpoint when epidemics occur and anticipate future epidemics.
Dr. Google
Research suggests search engine data can be used to predict flu outbreaks weeks earlier than the US Center for Disease Control can. This was part of the Google Flu Trends (GFT) project. Unfortunately, the project was abandoned after the original algorithm missed the peak of the 2013 flu season by 140%. But just because GFT failed in its initial stages, that does not mean we should erase the value of big data analytics for non-clinical healthcare professionals. Here's why:
We know that the healthcare industry creates massive quantities of data (known as big data) on a daily basis. In fact, big data in healthcare usually refers to health data sets so large and complex that they are difficult (or nearly impossible) to manage with traditional software.
Not anymore.
Google Trends allows healthcare professionals to access global search data in real-time at just the touch of a finger, or the stroke of a keyboard. As humans take to Google searches to understand symptoms, self-diagnose or self-treat, healthcare professionals can utilize that search data to plan for upticks in specific illnesses.
S
Search engine healthcare? It's a reality. via @ajilon: http://ajilon.co/1Oh4Rtd #SearchEngine #Google #Healthcare

Click to tweet
The Need for New Talent
This also means a new breed of non-clinical healthcare professionals will be needed to help organize, analyze, understand and act on all of that data. A large quantity of healthcare data is being stored digitally. Whether it's patient records or compliance and regulatory information, data has gone from hard copy formats to digitization. Some states are even requiring prescriptions, traditionally given via paper format, to be submitted digitally. While digitization improves the quality of healthcare delivery, reduces costs and increases patient safety, it's also creating an environment where big data is changing the game for healthcare professionals.
The Evolution of Healthcare
The ever-changing world of technology is a constant driver for job evolution. This couldn't be truer for the healthcare industry and for non-clinical healthcare professionals. Big data is creating a need for new professionals that have analytical, information security and software/application support skill sets. As digital data becomes the norm, new jobs including big data analysts, information security specialists, clinical decision support specialists, disease surveillance specialists and population health managers are becoming more and more important for businesses.
Just What the Doctor Ordered
The implementation and use of big data analytics across the healthcare industry is already in progress and it's transforming the way healthcare providers use existing technologies, like Google, to gain insight on current health trends and make informed decisions. As big data analytics becomes more mainstream, ensuring privacy, upholding security, establishing standards and governance, and continually improving the tools and technologies will continue to be a crucial aspect of day-to-day healthcare business operations. But, advancing your career or business during these times of technological evolution doesn't have to lag behind. Contact Ajilon today to connect with the exceptional jobs or professionals that will help your career or business stay ahead.