June 7th, 2016
Is a New Quality Rating Measure Confusing for Hospitals and Policy Makers?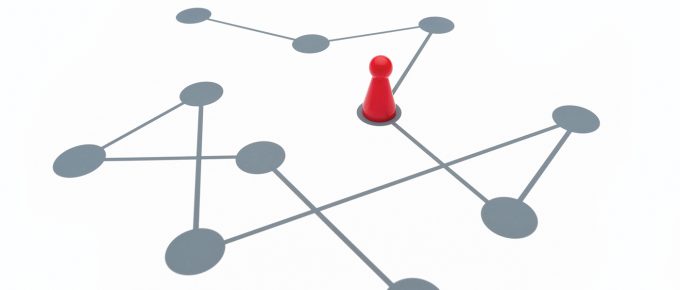 Influential forces are at odds over a star-based quality rating system for U.S. hospitals scheduled for release next month on the Centers for Medicare and Medicaid Services (CMS)'s Hospital Compare website.
On one side, CMS says its new Overall Hospital Quality Star Ratings, "will allow consumers to compare hospitals with greater understanding," effectively responding to Affordable Care Act provisions that require "public reporting that is easily understood and widely available."
AARP, a non-partisan interest group representing people age 50 and over, supports making the star ratings public as an essential part of consumer engagement in healthcare.
Is a New Quality Rating Measure Confusing for Hospitals and Policy Makers? via @ajilon: http://ajilon.co/1U9K3nL #healthcare #policymakers

Click to tweet
In opposition, associations representing the nation's hospitals, backed by members of Congress, are concerned that the rating system's methodology is flawed and could give consumers inaccurate and misleading information.
Implementation delayed
CMS determines a hospital's overall star rating based on equally weighted averages for mortality, patient safety, readmissions and patient experience (22% each), as well as timeliness of care, effectiveness of care and use of medical imaging (4% each). Previous domain ratings on Hospital Compare, first released in 2015, were based on patient experience scores.
In an April 11 letter to CMS Acting Administrator Andy Slavitt, 60 U.S. senators emphasized that the emerging overall rating "may not take into account hospitals that treat patients with low socioeconomic status or multiple complex chronic conditions." They pointed out that many prominent hospitals that score highly in other quality rating systems while handling complex patients and procedures may only receive one or two stars under CMS's new five-star rating. "We have heard from hospitals in our states that have been unable to replicate or evaluate CMS's work to ensure that the methodology is accurate or fair," the senators wrote.
After agreeing to push back the overall star ratings release from late April, CMS said it would contact providers to answer questions about the current methodology and gather feedback on how to refine the program. Medicare officials have not set a firm date for publication of the overall ratings, but said during a briefing for hospitals last month that the target falls sometime during July.
"If Medicare releases the star ratings in July, nearly half of the 3,658 hospitals being evaluated would be getting three stars, according to preliminary calculations," Kaiser Health Newsreported. Only 100 hospitals would receive the highest rating, five stars, while 135 would grade at the lowest end of the scale, a single star.
Ashish Jha, MD, a professor of health policy at Harvard's School of Public Health, recently commented in the JAMA Forum that CMS's new star ratings "combine both useful measures, such as mortality and patient experience, with flawed ones, such as patient safety indicators calculated using claims data. CMS might have done better by just stopping with the patient experience stars."
Jha continued, "It's worth remembering that when it comes to quality measures, as in so many things in life, more isn't better. Better is better. We need to focus on what we can measure well and, most important, focus on what matters most to patients."
What hospitals can do
The American Hospital Association (AHA) has argued that while it "supports the concept of providing an easier way for patients and communities to understand quality data," the group is worried that an overall hospital star rating "oversimplifies the complexity of delivering high-quality care." AHA proposes the use of star ratings for specific clinical conditions, such as cardiac care, instead of adopting the overall star rating approach.
In the meantime, AHA advises that hospital quality teams review the CMS methodology in relation to their organization's current performance. "Be prepared to speak to your performance improvement efforts related to the measures and topics in the star ratings," AHA recommends.
Hiring the right talent
As the controversy over hospital star ratings plays out, keep in mind that healthcare quality ratings will be an integral part of payment programs under federal programs such as Medicare as well as health plans offered by commercial insurers. Hospitals looking to hire talent in health information management and supporting roles, should be prepared to compete for individuals who understand the impact of the Affordable Care Act on day-to-day operations.
Refer to Ajilon's 2016 Salary Guide for the latest salary data and insights for your local job market. Request your copy here.