February 21st, 2017
How Hospitals are Putting Technology to Work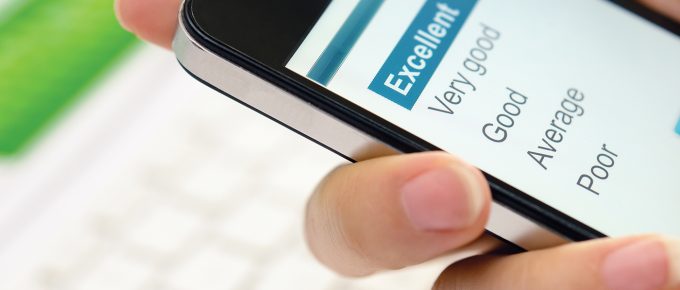 There is immense value in collected information. Figuring out the best way to use your data is key. Healthcare innovators are using information technology in hospitals to anticipate patient behavior.
PREDICTING MEDICAL EPISODES
Data models create predictions based on the complexities of patient variables, explains Mike Draugelis, a chief data scientist at Penn Medicine in Philadelphia.
Doctors and data miners at Penn use lab tests, radiology visits, and reported symptoms to contribute to a formula that can estimate when lung cancer patients will make trips to the emergency room. And it can save lives. At the moment, the model correctly calculates one out of every three ER visits among the health system's lung cancer patients and sends alerts to appropriate physicians.
The program aims to help patients avoid being admitted to the hospital. In the project's next phase, Penn will partner with an independent insurer in order to fill in data gaps when patients visit different ERs. Ultimately, the pilot hopes to share data among multiple medical institutions as part of the nationwide Cancer Moonshot Initiative.
ANALYTICS IN PEDIATRIC CARE
The Children's Hospital of Pittsburgh ranks among the top 5 percent of U.S. hospitals in terms of IT maturity, as measured by HIMSS Analytics' EMR Adoption Model. Accomplishments at Children's include the implementation of an analytics tool that forecasts clinical decline in patients. The hospital technology enables interventions that may reduce the need for critical care.
For example, the hospital has incorporated an appendicitis care dashboard into physician workflow. As a result, the mean length of stay for children with complicated appendicitis has dropped by 29 percent. Readmission rates for appendicitis have fallen from 6 percent to 2 percent.
"We have shown that collection, analysis and timely dissemination of accurate clinical data has improved patient care outcomes," observes Srinivasan Suresh, MD, chief medical information officer at Children's.
REDUCING MEDICATION ERRORS
The impact of data analytics reaches beyond specialty care. Atlanta-based Grady Health System collects information from its electronic health record and enterprise resource planning systems "to provide actionable [clinical] insights and to better understand what's going on in our business," says Ben McKeeby, chief information officer.
Grady's "Meds-to-Beds" program focuses on reducing 30-day readmissions and improving care through safer prescribing practices, reports Health Data Management. After a physician places a discharge order, an in-house pharmacist receives an automatic alert to visit the patient. By ensuring that patients and family members understand medication instructions and have proper supplies, Grady has lowered readmissions while increasing revenue.
How Hospitals are Putting Technology to Work: http://ajilon.co/2kWuscM via @ajilon

Click to tweet
A PROMISING JOB SECTOR
As these cases illustrate, hospitals and health systems continue to improve patient care and protect financial margins through data-driven initiatives.
That's good news for healthcare job seekers. Such facilities are likely to be looking for non-clinical talent to help sustain market leadership in technology and operational positions.
To build a Best-in-Class non-clinical healthcare workforce, check out our guide.