January 9th, 2017
Healthcare Gears Up for the Data Analytics Revolution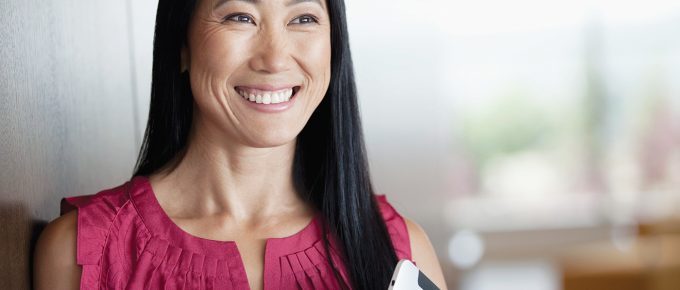 Nearly all pathways in healthcare lead to value-based care. These are programs that pay providers based on the quality — rather than quantity — of services and treatments delivered to patients. By the end of 2018, the U.S. Department of Health and Human Services expects to tie 50 percent of Medicare payments to value-based alternative care models or bundled arrangements. Commercial insurers are expected to follow suit in how they reimburse providers. As this scenario unfolds, a key to releasing new sources of value will be healthcare data analytics.
Healthcare Gearing Up for a Data Analytics Revolution http://ajilon.co/2jmlQMg via @ajilon

Click to tweet
"[Healthcare] organizations will need to blend financial, operational, clinical and other data to achieve their goals of improving quality, providing access, controlling cost and managing provider networks," according to consulting firm Deloitte.
Healthcare data analytics will help to improve clinical outcomes, reduce operating costs and inefficiencies, and enable population health initiatives, Deloitte research shows. Not far behind, emerging drivers are supporting new payment models, pursuing revenue growth opportunities, driving innovation/supporting research, and enhancing the consumer experience.
Let's take a closer look at what's happening in a few of these key areas.
CONTROLLING COSTS
At 197-bed Beaufort Memorial Hospital in South Carolina, the IT department analyzes patient flow parameters, such as how long it takes for charge nurses to assign patients to beds. The facility aligned efforts to move up discharges by half a day and estimated it could save $435,000 annually in the process.
On a larger scale, the Minnesota Department of Health used claims data to estimate the volume of potentially preventable patient visits to emergency departments around the state. Over the course of a year, nearly 1.3 million patient visits costing nearly $2 billion were potentially preventable. Many were common infections, which could have been treated by primary care providers, and readmissions attributed to poor follow-up care after hospital discharge.
IMPROVING PERFORMANCE
Starting in 2017, physician payments will be based on performance as part of the Medicare Access and CHIP Reauthorization Act of 2015 (MACRA). MACRA establishes two payment tracks. The default Merit-based Incentive Payment System will measure performance on quality, clinical practice improvement, the use of IT systems (like electronic health records), and cost control. There will also be Advanced Alternative Payment Models, such as accountable care organizations or patient-centered medical homes.
The American Hospital Association explains that "hospitals and their clinician partners need to understand how to prepare for population health and how their current clinical activities align toward safer, better and smarter care." At the early stages of MACRA implementation, provider organizations will look for and apply quality measures particularly relevant to individuals or groups of patients. These are areas in which they can realize the most gains with marginal improvement.
UW Medicine, an alternative care organization in Washington state, analyzes the overall costs of new treatments and their effects on patients. In one example, a patient's score on a follow-up medical test evaluated a surgical treatment for acid reflux. According to Seattlemagazine.com, the current assessment also examines whether or not the operation improved the patient's quality of life, such as helping this person return to work.
CONNECTING WITH CONSUMERS
Healthcare quality initiatives emphasize the enablement of consumers to make them more active participants in their own care. This allows for shared decision-making and transparency of quality and cost information. Providers use data to coordinate care across the healthcare continuum and to enhance health and wellness for individual patients.
The overall goal is to expand evidence-based best practices. These will promote appropriate discharge planning, care transitions and support for community-based care. "Health systems can use health records data, coupled with patient data from a variety of other sources, such as wearables, to predict future health problems," reports Data Informed. "If these problems are identified early enough, providers can offer high-risk patients the right tools to reduce their risk before complications occur."
More healthcare reforms will be announced in coming years. Therefore, hospitals already using data analytics will likely have a competitive advantage. These organizations should also lead the way in the recruitment and hiring of professionals with expertise needed to make the vital connection between data analysis and value-based care.
Overcome the skills gap in non-clinical healthcare, check out our interactive infographic.