August 15th, 2018
Electronic Medical Records – the symptom checker of the future?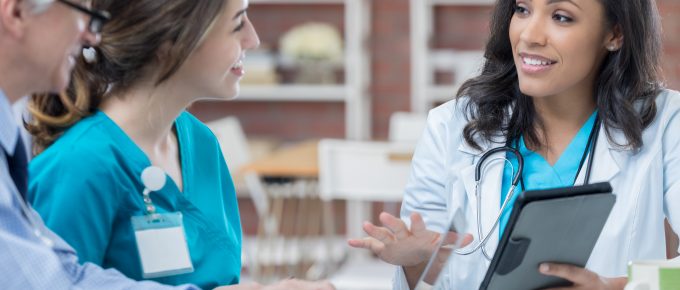 Researchers trying to find better treatments – or even cures – for diseases like cancer and diabetes may have a new tool in their quest to better understand how the human body reacts to various drugs or treatments: electronic medical records.
Data mining electronic medical records
Electronic medical records, which provide patient information such as what drugs an individual is taking, are a way for researchers to mine relevant data from millions of patients without the expense and time required of a randomized controlled trial (RTC).
In addition, insurance companies that want more proof of the quality of medical care being provided and better overall population health management are pressuring medical practices to collect more electronic data on patients.
In order to meet such demands and help researchers gather information, health organizations will be turning to those who can mine the data. For example, is there an adverse reaction by patients when certain drugs are combined? Is there something that may not have been discovered in clinical trials?
Sought after skills
Those who mine such data will need to understand statistical concepts because mathematics and algorithms play a key role. Understanding the software used in analysis and programming will also be necessary. SQL, T-SQL, PL/SQL, NoSQL and Hadoop, and sometimes experience in VBA, Java, Python and Perl languages will be needed.
BLOG | Will #ElectronicMedicalRecords software be the new symptom checker of the future? via @ajilon: https://ajilon.co/2MrDRuB

Click to tweet
Rosemarie Nelson, a medical consultant, says that even a nontechnical person with the right training can learn to spot key data. For example, a medical practice can ask a vendor how to set up a reporting module that helps identify the diabetic patients who are overdue for an HbA1c test, she says. Webinars and user group meetings also can help.
Communication is key
No matter how a practice chooses to use data, it's going to be critical that the person who works with it can communicate it to others in a way that makes sense in a business context. Since health care data mining can also help spot best practices and inefficiencies, evaluate new treatment and even spot fraud or abuse, such employees will need to be comfortable explaining the data whether it's to a physician or a finance officer.
A shift in the market
Demand for those who can work with such data is expected to grow. Payscale reports an average salary for a data analyst of $58,209, while Glassdoor reports an average annual salary of $65,470. The Bureau of Labor Statistics notes that mathematician and statistician jobs are expected to grow much faster than average at 33% from 2016-2026. The government also reports that the median annual wage for a mathematician is $103,010 and $84,060 for a statistician.
Currently, the Food and Drug Administration wants some money from next year's budget to go toward collecting data from the medical records of 10 million Americans so it can watch the performance of drugs and medical devices after they've hit the market. The aim is to do this without violating patient privacy. The agency is working on a policy which outlines how such data can also be used in the development of drugs.
"Medical discoveries have always been based on hunches," says Dr. Russ B. Altman, a physician and professor of bioengineering and genetics at Stanford University. "Unfortunately, we have been missing discoveries all along because we didn't have the ability to see if a hunch has statistical merit. This infrastructure makes it possible to follow up those hunches."