June 17th, 2020
What is Contact Tracing? Importance, Process & Job Advice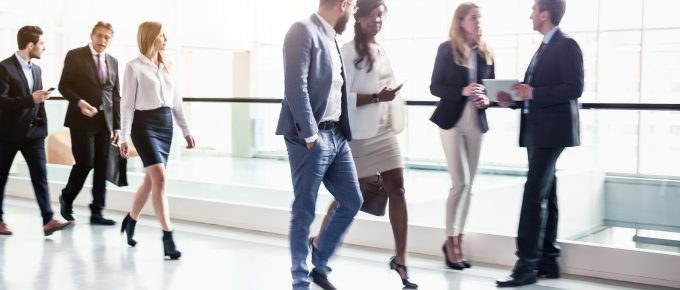 What is Contact Tracing?
According to the Centers for Disease Control and Prevention, the contact tracing definition is "part of the process of supporting patients and warning contacts of exposure in order to stop the chains of transmission."
It is essentially the job of identifying and monitoring those who have had close contact with someone who tests positive for COVID-19 (or another serious virus) and is critical from a public health and economic standpoint, experts say. It's estimated that there is an immediate need for over 100,000 contact tracers in the U.S alone.
Why is Contact Tracing Important?
Contact tracing is vital in the battle against COVID-19, but the process is not new. The public health sector has used contact tracing to eradicate smallpox and control the SARS outbreak in 2003 and the 2014 Ebola outbreak in Africa. Contact tracing is also routinely used to track and control sexually transmitted diseases.
With more than 1.7 million confirmed cases in the U.S., those in epidemiology say that it must be a priority for contact tracers to investigate living situations or homes with higher numbers of people living together, such as health care facilities, group homes, homeless shelters and correctional facilities.
In 2007, the World Health Organization noted that infectious diseases are spreading around the world faster than ever because of increased international travel, population growth, resistance to drugs, under-resourced healthcare systems, intensive farming practices and degradation of the environment.
"A sudden health crisis in one region of the world is now only a few hours away from becoming a public health emergency in another," WHO said at the time.
Contact Tracing Process
It's common sense that someone who has been in close contact with someone else who is infected with a virus is at risk to not only get the virus themselves, but also infect other people that they come in contact with. Keeping track of these people and supporting their treatment is paramount in helping to prevent the spread of the virus, and keep exposure at a minimum.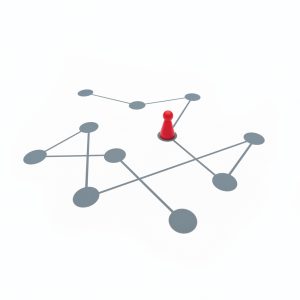 The contact tracing process consists of 3 steps:
Step 1: Identify Contacts
When someone becomes infected with a virus, it's important to then identify all the contacts of that person. Contacts do not only include close friends and relatives, but anyone who the infected person may have come in contact with like coworkers or health care providers.
Step 2: Contact Listing
Every person who has been in contact with the infected individual is listed as a contact. Attempts are made to reach every contact to inform them that they are a contact and what they need to do. In some cases this means monitoring themselves for early symptoms, as well as information regarding prevention. For high risk contacts, sometimes quarantine is recommended.
Step 3: Follow Up
It is common practice to continuously follow up with all contacts in order to monitor any symptoms.
Contact Tracing Software
The federal government in the U.S. is not deploying contact-tracing apps as many other countries have done in order to track COVID-19 exposure and is instead relying on states to make their own decisions about contact-tracing technology.
While Google and Apple have exposure notification API for Android and iOS, it's still up to individual states whether they integrate their contact tracing apps with a company's Bluetooth-based system.
Still, there are privacy and security concerns surrounding such a varied state-by-state approach to these apps. For example, it was discovered that North Dakota's app was sharing data with Foursquare and Google's advertising system.
Johns Hopkins recently released a report aimed at helping government leaders, technology developers, businesses and the public to make "responsible decisions" around the use of digital contact tracing technologies, including smartphone apps. Among their recommendations: privacy shouldn't outweigh public health goals and decisions about technology will need to be constantly updated as more information is available.
How to Become a Contact Tracer
If you're interested in joining the thousands of people applying to be a contact tracer, then check out our current Contact Tracer job openings.
Some preferences for the job include customer service skills; excellent communication skills; health industry experience; high school diploma or equivalent; and some software skills such as knowledge of Microsoft Office Suite.
If you're one of the millions of Americans still unemployed because of COVID-19, becoming a contact tracer is a way to find a job that allows you to work remotely, perform a vital public health service and earn a living.