March 4th, 2016
242,000 Jobs Added to the Economy in February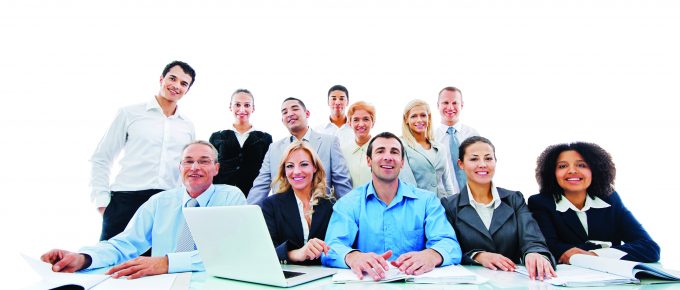 The Latest Numbers From the BLS Employment Situation Report
The Jobs Report is out and while we've seen a rocky stock market and talks of a second recession, this morning's report from the Bureau of Labor Statistics showed three indicators that our U.S. economy is stable. First, the unemployment rate is still sitting at its lowest level in 8 years. While no declines occurred month-over-month, the 4.9% rate is still positive. Second, job creation in January showed an increase of 172,000 (revised from 151,000) jobs but February's number, 242,000 jobs added, shattered economists expectations and are certainly improving the economic outlook.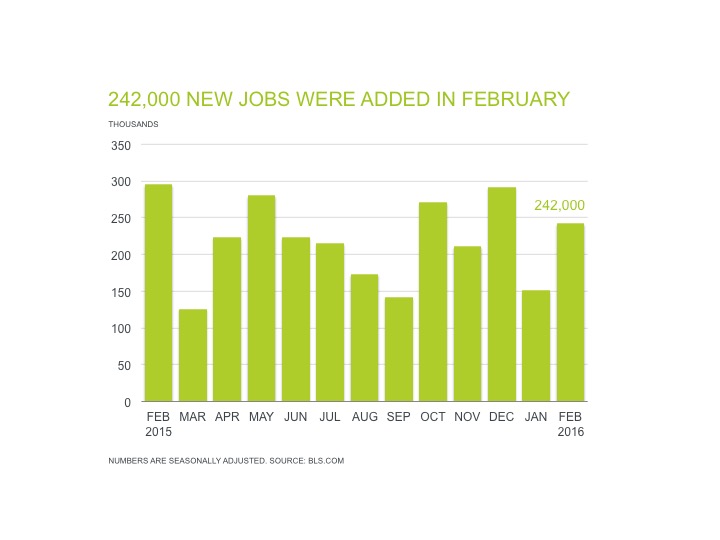 An additional talking point this morning is the wage decrease. This number is a big indicator for the Fed when it comes to interest rate hikes. Average hourly earnings decreased 3 cents and now sit at $23.35. Year-over-year, wages have seen an 2.2% increase.

242K #jobs added in February, with gains in #healthcare and #hospitals! More on our #JobsReport: bit.ly/21N9VrH

Click to tweet
In Your Industry
Let's dive right into a look at how our industries compare to the national numbers:
• Professional and business services
o MOM change: +23,000
o Average growth of +52,000 per month
• Construction
o MOM change: +19,000
• Manufacturing
o MOM change: -16,000
• Transportation and warehousing
o MOM change: -5,000
• Health care
o MOM change: +38,000
• Hospitals
o MOM change: +11,000
o YOY change: +181,000
• Administrative and support services
o MOM change: -1,300
The rapid addition of jobs in health care, hospitals, and professional and businesses services is great news for professionals in these industries.  Employers, your top candidates may have other options, so be sure to showcase your company culture, tout any unique employee benefits, and offer a competitive salary!
Request a free copy of our 2016 Salary Guide – a comprehensive resource for salaries across the industry.