September 16th, 2013
Get the Most Out of Your Recruiter Relationship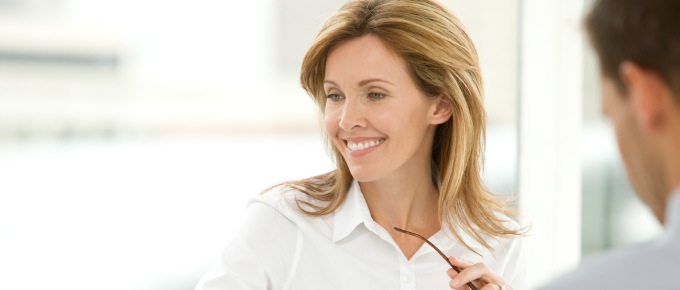 Now that you know what a recruiter can do for you and have decided that you want to work with one, the real work begins. Not every recruiter is right for every candidate, as recruiters often specialize in specific fields and professions. So, to find the right fit, turn to the Internet, particularly social networking sites like LinkedIn and Facebook — increasingly important networking tools for job seekers, or send us your resume directly to get in touch with one of our recruiters. A simple search will turn up recruiters in geographic areas that work in specific fields. Then, it's time to reach out to the recruiter you feel is the best fit for your goals and interests.
If the recruiter has appropriate open positions or thinks you are a strong enough candidate that they will be able to find positions for you down the line, you will be asked to come in for an introductory meeting. Treat these meetings as you would a job interview! That means bringing a resume and references — former supervisors, even if they now work for different organizations, are ideal — who can attest to your abilities.
Our purpose isn't just to place people into open positions. We place the right person into the right position that best fits their objectives and goals. In order to avoid a protracted job search, it's really important that you're totally honest and upfront with your recruiter on your short and long-term goals as well as all aspects of your professional background.
You should be truthful about your skills and abilities, work habits and desired salary. It is also important to discuss your previous career experiences and reasons for leaving prior positions or wanting a new one.
It's far better to be upfront about any past issue or mistake — legal, financial, or otherwise, so your recruiter can help you manage the situation proactively rather than have a potential employer find out through a background check or probing interview question.
Additionally, you should identify companies you want to explore as well as the ones you do not.  Your recruiter can help narrow or expand the list, but a frank discussion of desired targets can streamline the job hunt and make the entire process more efficient for you.
Some questions your recruiter may ask in order to gain a deeper understanding of what you are looking for are:
What are you seeking in a new employer that you do not have available where you are presently working?
What are the things you like and dislike about your current (or previous) position?
Are you looking for a higher position, or are you looking for a lateral move?
Be as honest and upfront as possible when answering these questions. The more your recruiter knows, the better he or she can understand your needs and wants.
It's also helpful to provide a list of employers who have received your resume within the last year and the outcome. Knowing that ahead of time can avoid wasted time during your search, or your recruiter might provide a new approach for getting noticed at a company that did not initially respond, or advise you to hold off on reapplying for now.
And, while your recruiter can help you secure and prep for interviews (Check out these 14 tips to help you master your interview), ultimately it is your responsibility to be prepared when meeting the prospective employer.
The takeaway here is to be as straightforward and honest as possible in regards to your past experience, abilities and wants and needs for the future. The better understanding your recruiter has of what you are looking for, the better he or she can help you in finding the perfect job that fits your specific skills, interests and career goals.