June 26th, 2014
Unemployed & Looking: 7 Tips for Getting Back into the Workforce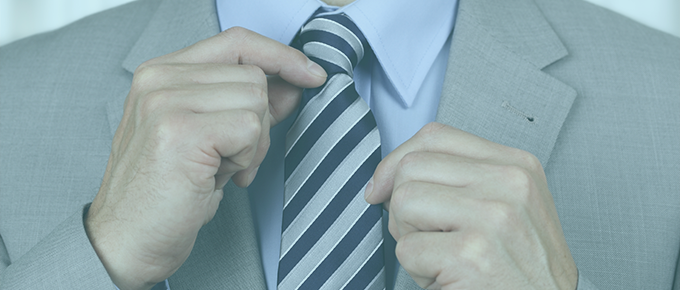 Have you been staying home to raise children or perhaps taking care of a family member that needed your help, but now you're ready to get back into the workforce? Maybe you have been actively looking for a job and just haven't found that new career that's a fit for you. For anyone that is unemployed and trying to get back into the workforce after a hiatus, no matter how long or short, it can be challenging and even scary. I mean, where should you even start? Well to help get you started, we've defined 7 tips that can assist you in getting back into the workforce.
1. Establish your goals for the job search.
What are you looking for in a job? Do you want flexibility, a career where you can work your way up the corporate ladder, and/or benefits? Are you seeking part-time or full-time? What are your salary requirements? These are just some of the questions you should be asking yourself. Spend some time really thinking about the job you are looking to obtain and make some decisions about which jobs you are going to consider. You might start by making a list of all of the must-haves and then a list of all of the nice-to-haves in a job. You will also want to define the type of work that you are interested in and have the skills to do. If you need additional training or skills for some of the jobs you are considering, do make a note about what you are going to do to obtain those relevant skills.
2. Get Social.
In addition to updating your resume with relevant work experience, you'll want to make sure that you are relevant on social media. Are you currently on social media? If not, it's time to set up some social media accounts. Social media is a great way to network with your friends and family who might have a lead on a prospective job and potential hiring managers who are looking for talent. You will want to spend some time optimizing your LinkedIn profile. Make sure that you provide an up-dated summary about you. Describe what you do and what makes you unique in 3-5 sentences, using active, straight forward language to prevent readers from glossing over your profile. Ask previous bosses and co-workers for recommendations and endorsements. Don't limit your profile view, as you want potential hiring managers to be able to see your profile. Really take the time to make your LinkedIn profile as complete as possible. In addition to LinkedIn, make sure that your other social media accounts are cleaned up. You don't want any embarrassing comments or photos showing up in a future employer's search of you.
3. Do your homework.
It's a great idea to conduct some research on the job market, particularly in the areas where you are going to be looking. Are there any new skills that you would need to make yourself marketable? If so, think about what you would need to do to obtain those skills. Is this particular market oversaturated with prospective workers in your particular area of expertise? If so, how are you going to stand out to potential employers? Make a list of the things you need to do and then a list of action items for what you are going to do to make yourself stand out above the competition.
4. Network, and then network some more.
Networking is one of the quickest ways to get back into the job market. Join some organizations that are relevant to your field. If you don't know where to start, your local chamber of commerce is a great place. There are many local businesses and business professionals who engage with the chamber of commerce. Use this as a place to start networking and let people know that you are actively seeking employment. Volunteering is also a great way to network and get some additional skills to add to your resume.
5. Get your groove back.
Confidence looks good on anyone, especially someone who is looking for a job. Refreshing your resume and social media pages and really highlighting your skills can help make you feel good about what you have to offer. If you feel that you are lacking in any particular skills/areas why not enroll in a course at your local community college or four-year university. Refresh your professional wardrobe so that you look the part when going on interviews. Above all, practice answering top interview questions and research the organizations that you are planning to interview with. You want to convey confidence in why you are the right choice for the employers' organization. Know what you bring to the table!
6. Take an interim job while you are still looking for the perfect job.
Many people think they should hold out for the perfect job and perhaps you should. But if you are unemployed and have been looking for a job for a while, don't be afraid to take an interim job and continue to look for your long-term career. As the old adage goes "it's easier to find work when you are working."
7. Find a recruiter to help in your job search.
Recruiters and staffing companies are great resources when looking for a job. Recruiters have the pulse on the job market and know what skills companies and employers are looking for. They can even help you prepare for your interviews by giving you tips based on your internal interview with their agency. Why not let a recruiter assist you in your search and be your second advocate while looking for a job.
| | |
| --- | --- |
| | We've got the perfect recruiters to help you. |
| | If you're unemployed and ready to launch yourself back into the workforce, don't forget to utilize one of the most valuable tools for job seekers – your local Ajilon recruiter. Our recruiters keep your needs and wants top of mind when searching for the perfect opportunities for you. It's always our goal to connect professionals with the best opportunity, best benefits and best compensation based on their skills and talents. Let us help you. |