April 11th, 2018
How to Get a Job as an Administrative Assistant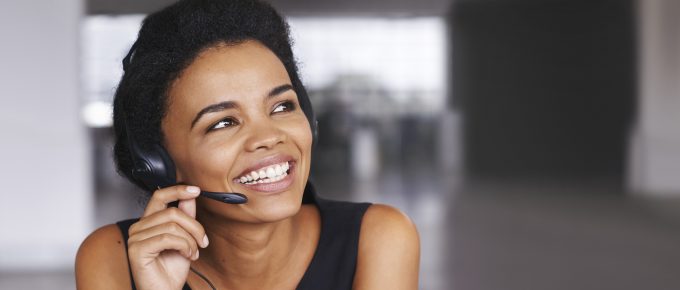 Some people may believe that administrative assistant jobs require employees to sit at a desk all day answering phones. However, the job offers more complexity than that. Many rightly view it as critical to a company's success. AAs knit an office together.
"A lot of organizations would [get completely] lost without the organization and prep work done by the administrative assistant who works there. You're the one who keeps all the wheels turning," Kellen McKillop writes.
What kinds of tasks do administrative assistants do?
According to the Bureau of Labor Statistics (BLS), duties can include organizing files, preparing documents and scheduling appointments. But those looking for administrative assistant jobs need to be ready to employ a wide variety of talents, such as being able to stay organized when schedules go awry and dealing with unexpected visitors and their needs.
BLOG | How to get a job as an admin assistant: https://ajilon.co/2HphJw4 via @ajilon

Click to tweet
"I have found that the most important quality in an office assistant is flexibility," writes Beth, a high school administrative assistant. "You must be able to switch gears quickly to respond to constant interruptions and the demands of the boss."
Getting your foot in the door as an admin assistant
While administrative assistant jobs can be demanding, they also can be a great ways to get your foot in the door because they often only require a high school diploma or the equivalent. Still, many such positions also require basic office and computer skills such as Microsoft Office. Employers look for a proven track record of strong written and verbal skills. They consider the ability to take the initiative as invaluable.
Further, those who apply for administrative assistant jobs in certain industries such as law or medicine may need to meet additional requirements such a familiarity with industry terms and practices, although some of that may take place on the job, BLS reports.
Added certification for admin professionals
A benefit of those in administrative assistant jobs: they can find support from their peers upon taking on such roles. For example, the American Society of Administrative Professionals offers a certification for administrative assistants, which "establishes your credentials and demonstrates your achievements and professionalism." The Association of Executive and Administrative Professionals offers an online forum for members to ask questions of their peers and the International Association of Administrative Professionals bills itself as an advocate for the profession.
Those in administrative assistant jobs say that they find great reward in helping others to be effective and in "being privy to big decisions that are made." They also report that no two days may ever be the same but enjoy "being at the cutting edge of business" and meeting a wide variety of people.
The fast pace also can be appealing. "[I enjoy] being able to influence decisions and always having a variety of things to do," writes one Administrative Assistant. "I would get bored doing the same old thing – I like putting out fires."
Glassdoor lists the average base pay for administrative assistant jobs to be $41,045 a year. When reviewing administrative assistant job descriptions, and interviewing for jobs, be prepared to be asked about things like what you want to accomplish in the position, your experience with multitasking and how you stay motivated when the work is repetitive.
To get your start as an administrative professional, work with us.