September 24th, 2020
Hiring Process Tips & FAQs for Job Seekers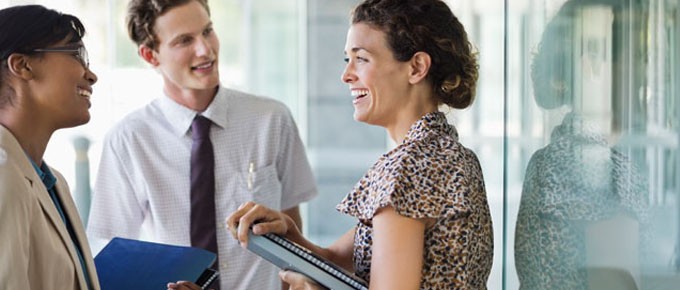 Today's Hiring Processes have Changed
The prevalence of social media and personal branding grants hiring managers access to more information than ever before about job candidates. Perhaps this gluttony of information leads to "analysis paralysis", begetting a drawn-out, emotionally exhausting hiring processes for those seeking employment.
Additionally, the location of the job you're applying for may be a factor in how long it takes to get hired. According to Fast Company, "Cities tend to have industry clusters that play a part in how quickly hiring happens. Silicon Valley's tech companies, for example, operate in a completely different way than Washington, D.C.'s government organizations, or Houston's energy businesses. The higher the level of skill required to do the job, the more intensive the interview process, and the longer it takes."
In the following article you'll find tactical advice for navigating the extended hiring process that is quickly becoming the norm for job seekers today.
How Long Does the Hiring Process Take?
Job search and recruiting website Glassdoor conducted a study of nearly 350,000 interview reviews by users and found that "Companies need an average of 23 days to screen and hire new employees, up from 13 days in 2010." During the process, applicants are subjected to multiple rounds of interviews (over the phone and in person) with bosses and also with teams of prospective co-workers. This does not include the myriad conversations that many applicants have with recruiters leading up to the initial contact with a potential employer.
Depending on the type of position you're applying for, you may be subjected to multiple rounds of screening including background checks, drug screening, skill assessments and personality tests, all of which tack on even more days to the process. Some candidates are asked to lead a simulated staff meeting, according to the WSJ article, and some employers even require candidates to research and present a full-blown business plan.
Why Do some Companies have such a long hiring process?
Sometimes the reason can be as simple as trying to make sure you interview with all the key players in a department. Many organizations require unanimous buy-in on a job candidate since hiring the wrong person can result in more work than sourcing for the position in the first place.
A longer process can prevent wasted time and monetary resources
It can take anywhere from six months to a year getting a new hire up to speed, and if it doesn't work out, finding a replacement can mean devastation for a tight budget.By adding layers to the hiring process, employers can minimize their chances of making a bad hire. Many require initial phone screenings, followed by group interviews by multiple insiders, and personality or technical screenings are also becoming more common.
Top Hiring Process Questions
If you've embarked on your own job hunt recently, or if you think it may be in your near future, you'll likely find yourself amid a gauntlet of interviews. Don't get discouraged! You don't have to be at the mercy of the hiring managers. We've compiled some tactical advice that we think will aid you in clearing the hurdles posed by the extended hiring process, below:
How to Stand Out in a Group Interview 
Ask the names of each interviewer and research their backgrounds and roles prior to the interview.
Prepare examples from your experience that will show individual interviewers how your skills would be helpful to them and benefit the company.
How Long Does it Take to Hear Back After a Job Interview?
A typical wait time after an interview could be a couple of hours to a couple of days, sometimes weeks.
Refrain from asking "Is there anything I can do? Is there anything else you need?"
Send a follow-up email within 24-hours of the interview and thank them for meeting with you; be sure to add in bits about the interview you enjoyed.
Find unpretentious ways to stay in touch, such as emailing an article of mutual interest to the person who interviewed you.
If possible, get confidential updates from trusted contacts within the company, or from your recruiter.
What to Do If Asked to Present in a Job Interview 
Don't give away your expertise for free. Limit the amount of detail in your plan.
Give the most details during the oral portion of your presentation. Avoid leaving too much data or analysis on slides or handouts.
How to Follow Up After an Interview
Email your No. 1 choice with an enthusiastic, positively worded request. Example: "I'm very excited about the opportunity and I know I'd enjoy working with you. That said, I do have other things in the works that are moving forward very rapidly. If there's anything I can do to expedite this process, please let me know."
Use your best judgment. As stated above, pressing your first choice may risk getting you dropped from the race, yet saying nothing may also cause you to lose out on the opportunity.
How Many Rounds of Interviews are Normal?
Employers may want you to meet with different members of the team, or department.
Ask to combine or group some of the interviews on a single day. Most employers will understand if you're currently working and want to be discreet about your job search.
Keep in mind: how an employer treats job applicants is a pretty accurate indicator of how they treat their employees.
Request the hiring process details early on
Job seekers would be wise to get a sense of what to expect by asking in the first interview about the employer's timeline for the process and the target date for hiring someone. Manage your own expectations and exude confidence throughout the hiring process, no matter how long it takes.
Working with a Recruiter to save time
Finally, consider contacting a recruiter to help you navigate this process. Not only are recruiting services typically free, but they are also a huge time saver. Contact one of our recruiters today to learn more.