October 17th, 2014
Employment In Chicago – What's Happening?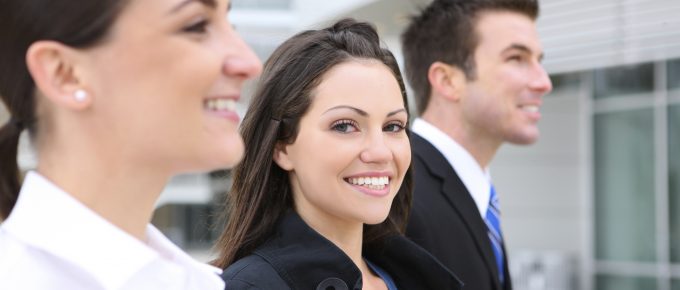 Chicago is known for its fabulous food, skyscrapers, shopping and friendly people, but it's also home to a robust job market.  As of August 2014, the Bureau of Labor Statistics reports that Chicago (including Joliet and Naperville) employed 4,510,600 workers, up 0.9% year over year.  In fact, the Windy City had an increase of 38,300 jobs over the year.
Nationally, job growth was 1.8% for the same time period, with the unemployment rate at 6.1%. Chicago's most current unemployment rate is 6.3%, just slightly over the national number.
Let's take a closer look at several important job sectors for the Chicago economy.
Professional and Business Services
Interestingly, according to the Bureau of Labor Statistics, the largest employment increase in the Chicago area in August 2014 was in professional and business services, which saw an increase of 18,600 jobs.  It is Chicago's second-largest supersector, realizing employment gains of more than 13,000 each month since 2010. Professional and business services encompasses the majority of corporate positions in marketing, operations, finance, human resources, sales, supply chain and logistics and more.
"The request for supply chain and logistics professionals has blown up," says Sabrina Schneider, Executive Recruiter, at Ajilon Professional Staffing.  "As business picks up, and companies have products to sell and more customers, there are more positions for logistics/transportation and purchasing professionals."
Other industries in the area with added growth include: construction, leisure and hospitality, government, education and health services.
Construction
Employment in the Chicago construction industry during the past year grew by 4.3% and 6,900 jobs. This is higher than the national average of 3.9%.  The good news for Chicago's construction industry is that it continues to grow, with gains of 4,000 jobs each month since June 2014.  Hopefully, the increase in construction is a sign that the real estate market will continue to see improvement as well.
Leisure and Hospitality
The Chicago area leisure and hospitality industry has seen significant employment increases for the past four years.  In fact, 5,900 jobs were added from August 2013 to August 2014. Chicago receives approximately 40 million visitors each year and this number continues to rise.  We should see the leisure and hospitality industry continue to gain momentum as more and more travelers invest in business and vacation time throughout the year.
Government, Education and Health Services
In the last year, 3,900 jobs were added to Chicago's government sector.  This exceeded the national average by 0.5%.  Likewise, both education and health services gained a 0.5% increase year over year.  Interestingly, according to Paige Balash, Business Development Manager at Ajilon Professional Staffing, Chicago's healthcare industry is booming.
"Healthcare is the heaviest industry where we are seeing staffing requests.  Most of the positions are for billing and customer service roles, although supply chain & logistics roles in hospitals are strong too," she says. Balash attributes the increase in roles at healthcare facilities to hospital mergers in the Chicago area.
Industries on the decline
While professional and business services are up, employment in financial activities dropped by 1,300 (0.4%) year over year.  This is surprising, as Chicago has a large finance industry with employment gains usually seeing a positive increase. The national average is up 0.9% over the same duration.
The Chicago manufacturing sector also declined, losing 2,300 jobs, a 0.6% decrease year over year.  Nationally, manufacturing grew 1.4%.
So what do these employment numbers and statistics really mean?
When companies add jobs, unemployment decreases and people become more secure, knowing that they are living in a stable job market.  According to the Associated Press, "Illinois businesses placed more than 212,000 'help wanted' ads online in September.  Most of these ads were seeking full-time workers."  The fact that companies are hiring, and unemployment is declining, showcases that we are definitely coming out of the recession. Now, job seekers have more options and unhappy workers can make career moves that better fit their long-term goals.
With the unemployment rate at its lowest in years, it is a candidate driven market.  Staffing companies like Ajilon Professional Staffing can add tremendous value for both candidates and companies looking for the perfect fit.
| | |
| --- | --- |
| | Looking for opportunities in the Chicago area? |
| | |