January 14th, 2016
ACTING THE PART: WHEN A-LISTERS NEED A PLAN B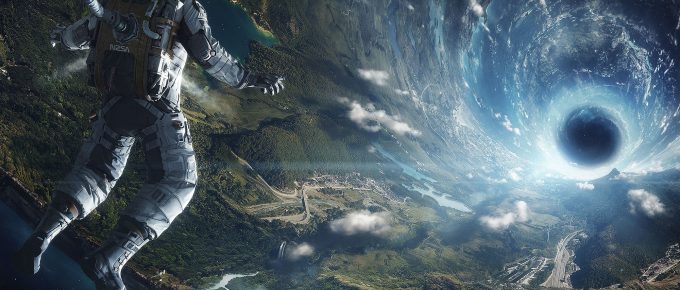 With the Oscar nominations being revealed today, we can't help but wonder what our favorite A-Listers would be doing if they weren't on the Silver Screen. These Oscar nominated actors and actresses are among the biggest stars in Hollywood. But what would happen if their acting careers were put on hold? Do they have a backup plan? Are they prepared for a different career?
We took a look at some alternative career paths for these celebrities to explore what their options would be if the lights ever went out on their acting careers.
Nicole Kidman: Writer
Nominated in the past for: Actress in a Leading Role: Rabbit Hole, The Hours, Moulin Rouge
Breakout role: Neurosurgeon Dr. Claire Lewicki, opposite co-star Tom Cruise in Days of Thunder (1990)
Fun facts:
Has kept a diary since she was a teenager
Is a Goodwill Ambassador for the United Nations Development Fund for Women
Enjoys skydiving
Played writer Virginia Woolf in The Hours
Why she'd make a great writer: Growing up, Nicole's father encouraged her to write and pursue a career in journalism. Though her life took a different track, today she still enjoys writing short stories in her free time and plans to publish them in the future.
Whether writing fiction or non-fiction, authors often draw from their own experiences to give their stories depth and color. And Nicole has had a wealth of experience in her lifetime, including being married to – and subsequently divorced from – one of Hollywood's biggest stars. She has also adopted two children, gave birth to a third child via surrogate and overcame a host of personal medical and marriage issues.
Jesse Eisenberg: Playwright
Nominated in the past for: Actor in a Leading Role: The Social Network 
Breakout role: Nick, a socially awkward teen whose uncle leads him on a tour of Manhattan in Roger Dodger (2002)
Fun facts:
His sister, Hallie, was a popular child actress in the late 1990s
His mother worked as a clown for more than 20 years
Made his Broadway debut at the age of 12
Why he'd make a great playwright: Jesse grew up in Queens and New Jersey, just a short distance away from the big lights of Broadway. Jesse performed in many stage productions and eventually made his way to the big stage in 1996. Since then, Jesse has penned several plays, which are set to be performed off-Broadway in 2011.
A playwright must have great vision and deep knowledge of their subject matter. Unlike movies, plays do not receive the benefit of editing or special effects. Instead, plays must connect with the audience through strong writing and well-developed characters. Jesse's experience has certainly given him the perspective to be a great playwright.
Natalie Portman: Psychologist
Nominated in the past for: Actress in a Leading Role: Black Swan; Actress in a Supporting Role: Closer
Breakout role: Graceful and headstrong Queen Amidala in Star Wars: Episode I – The Phantom Menace (1999)
Fun facts:
Began acting at the age of 11.
Born in Israel and speaks fluent Hebrew and English, as well as conversational German, French, Spanish, and Japanese.
Once said, "I'm going to college. I don't care if I ruined my career. I'd rather be smart than a movie star."
Why she'd make a great psychologist: Natalie actually graduated from Harvard University with a degree in psychology, setting her up nicely for this profession.
A good psychologist must have a strong sense of ethical responsibility, which Natalie demonstrated when in college she became part of the Foundation for International Community Assistance, a non-profit organization that loans money to women in developing countries who want to start their own businesses. She is still a part of this organization today.
James Franco: High School English Teacher.
Nominated in the past for: Actor in a Leading Role: 127 Hours 
Breakout role: Daniel Desario, a rebellious, guitar playing "freak" with a soft spot for his friends in the TV Comedy Freaks and Geeks (1999-2000
Fun facts:
Dropped out of UCLA as a freshman to pursue a career in acting
Has had his paintings displayed at prestigious art galleries around the world
Published a collection of short stories
Why he'd make a great teacher: After dropping out of college as a freshman in 1996, James returned to UCLA ten years later as an English major. He eventually graduated and went on to earn a master's degree from Columbia University and is now taking part in the Ph.D. program at Yale University.
James has an obvious passion for writing and education, which would serve him well in front of a classroom. Teachers must also have good communication skills, something James demonstrates as an actor.
DO YOU HAVE A BACKUP PLAN IN PLACE?
These four great actors and actresses have distinguished themselves in the world of cinema. However, they have also demonstrated passion and skills that could serve them well in other professions. And while you might not be walking the red carpet, perhaps you have been thinking about going down a new career path that matches your particular passion and skills. Chances are you are not going to stay at your current job forever, so put your own backup plan in place.
Temporary employment is a great way to expand your skill set, get exposure to exciting opportunities and open the door to a new career. Positions are available in all industries and across all experience levels. What's more, assignments are extremely flexible and give you the chance to work a schedule that works for you. Assignments can be daily, monthly, seasonal, etc., giving you the option of taking time off when you need it. Finally, temporary positions remain the best way of getting your foot in the door with a great new company. It may be the first step towards a starring role of your own.
If you are interested in learning more about how Ajilon can help you explore new opportunities, contact your local branch today.