November 22nd, 2017
Bridging the Generational Gap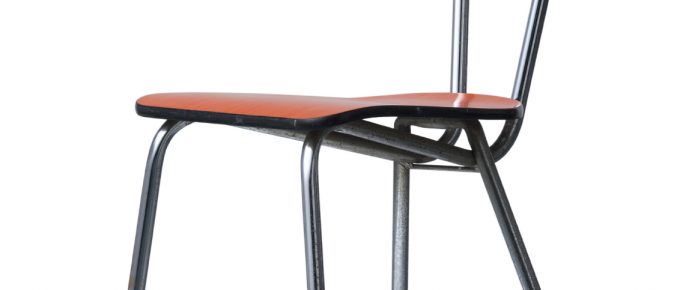 Today's American workforce contains four distinct generations working side-by-side: Baby Boomers, Generation X, Generation Y, and Generation Z. For a company to succeed,
 all must coexist productively.
Here at Ajilon, we're constantly tapping into our job market insights and expertise in the industry to help employers find the best talent and job seekers to find great careers. We want to help you bridge the generation gap by recruiting, retaining, and inspiring your people.
There are four generations in your workforce. Do you know how to best inspire each? via @ajilon: http://ajilon.co/2hUzYkI

Click to tweet
The Generational Gap of the American Workforce
Each generation has its own distinct challenges, strengths and styles of work, so the key to dealing with this multigenerational workforce is truly understanding the needs and expectations of every generation.
Baby Boomers: Born 1946-1964
Baby Boomers are known to be over-achievers, often pulling 60-hour workweeks. Financial stability is top of mind for many Baby Boomers, which is often a huge concern for this generation. Roughly 27 percent of the professionals in this generation have earned college degrees.
BLOG | Bridging the Generational Gap: http://ajilon.co/2w3nqd2 via @ajilon

Click to tweet
Generation X: Born 1965-1979
Generation X houses many risk takers who are savvy with both technology and the Internet. This is the first generation to really value the work/life balance. Generation X tends to be extremely passionate and conscious of health and the environment.
Generation Y: Born 1980-2000
The tech-savvy and open-minded generation is next: Generation Y. Generation Y professionals are socially obsessed and extremely mobile. Despite the fact that these young professionals have a high unemployment rate and low experience rate, they are the most educated generation out of the four groups.
Generation Z: Born 2000-Present
Generation Z has little experience as they are just starting to enter the workforce. Most members want to make their hobby their job, and they love the idea of working for a start up. They are a generation that wants to create their own company, and believes that success comes from their network rather than from qualifications.
How Managers Can Bridge the Generation Gap
While interaction between generations can be complex and challenging, every generation still has one thing in common: They want to feel that their experience, knowledge and skills are valued and respected. Older managers can become mentors for young employees; on the other side of the coin, younger managers should brush up and do homework, eagerly accepting and listening to feedback from their elders with experience.
The bottom line is to give your employees recognition for their hard work and service. An effective employee recognition program not only reduces turnover and increases productivity, but it can really bring a multigenerational team together.
You may be asking, "How do I create the right employee recognition program for my office?" Here are five points for your consideration:
1. One reward doesn't fit all
While employees may all share a mutual desire for recognition, they may not all share a desire for the same type of recognition. Once a manager really establishes a bond and gets to know their employees, it becomes easier to understand what it is each individual would appreciate. Take the time to customize your reward because when thought is put into a "thank you," your employees will value it even more.
2. The value of a dollar
Money is still an extremely powerful way to keep employees satisfied and motivated. Offer unexpected cash bonuses for great work and employee referrals. While you can't give bonuses to every single person, it's more important to make sure that employees are being compensated fairly – both in comparison to co-workers and by industry standards.
3. Offer a little something extra
When giving money isn't really an option, work/life balance is equally as enticing to employees. Consider this alternative to show your gratitude. Allow high-performing employees to have some flexibility in their schedules or allow them to telecommute if possible.
4. Just say 'thanks'
A sincere word of thanks from the right person can mean so much more than a formal award. Take time out of your busy day to seek out someone who's done a phenomenal job and thank them. It means more than you think.
5. Let them share the recognition
Part of employee appreciation is understanding that they have a life outside of work. The recognition you award them becomes more effective when employees can share these things with their friends and family.
An effective recognition program can not only encourage and unify the different generations in your workforce, it also helps build a dynamic and enjoyable culture that will help you attract and retain top talent for many generations.
For an even further in-depth look into the generational gap, turn to our free white paper, "Recruiting, Retaining, and Inspiring a Multigenerational Workforce." Our white paper offers practical advice to help employers maximize the productivity and loyalty of your multigenerational professionals.