August 22nd, 2019
Preparing for Gen Z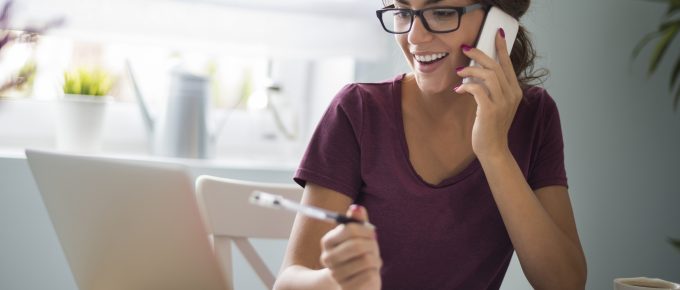 Information revealed at the recent SHRM conference showed that Gen Z employees want a chance to live and work in new locations. Such an insight is valuable as human resources and staffing agencies try to further the understanding of what it will take to recruit and retain this workforce born between 1995 and 2012.
Recruit and Retain Gen Z
Consider these additional findings by a Gen Z study at The Workforce Institute at Kronos that provides more clues about the generation born with smartphones in their hands:
About one-third believe they are the hardest-working generation ever with 35 percent stating that they "had it the hardest" when entering the workforce in comparison to all other generations before them.
One in four say they would work harder and stay longer at an organization that supports flexible schedules.
Actions they will not tolerate from an employer include being forced to work when they don't want to (35 percent); being unable to use vacation days when they want (34 percent); and working back-to-back shifts (30 percent).
Three-fourths prefer to get manager feedback in person.
They feel most prepared to work in teams, hit deadlines and work with customers. They feel the least equipped to negotiate, network, speak publicly and resolve work conflicts.
Dan Schawbel, research director of the Future Workplace, says he believes the key for employers is to provide training, flexibility and mentorship to this new generation of workers.
"This digital generation, primarily relying on technology to communicate, suffers from anxiety… Gen Zers are looking for leaders who are trusting, support their needs, and express care for them as humans – not just employees," he says. "Focusing on Gen Zers human needs will be the best way to address their workplace needs."
BLOG | Preparing for Gen Z with the help of @ajilon: https://ajilon.co/30sfKje

Click to tweet
Workplace Training
With their anxiety and lack of interpersonal skills, employers may need to expand their workplace training to include "soft skills," such as helping Gen Z workers feel more confident about meeting new people face-to-face and feeling more confident about making presentations or speaking up in meetings.
Still, the coaching and the training of these young workers may present a challenge for organizations.
"Honestly, we can't get supervisors in most organizations to pay real attention to their subordinates, and the idea that we are going to cook up some special way to have them manage these young people as opposed to what they do for others is comical," says management professor Peter Cappelli director of Wharton's Center for Human Resources.
Succession Planning for Gen Z
But as some 10,000 Baby Boomers hit age 65 every day, employers must figure out a way to compete effectively for the young workers who will replace them – including the 17 million members of Gen Z now entering the labor force.
One other thing to remember about this newest group of workers is that they've grown up in a time of recessions, wars, school shootings and huge student debts.
"The generation now entering the workforce is sober, industrious and driven by money," reports the Wall Street Journal. "They are also socially awkward and timid about taking the reins."
Shifting Hiring Requirements
Employers are trying to respond to such characteristics of this generation – and a tight labor market – by adapting their training and hiring practices. For example, LinkedIn Corp. and Intuit Inc. no longer require bachelor's degrees for certain hires who may not be able to afford college. Other organizations are offering video training that appeals to the generation that grew up with YouTube.
Another critical key for staffing agencies and HR will be making sure they engage personally with these incoming employees to ensure they fully understand them and avoid cookie-cutter solutions.
"We have to be careful that we are seeing people for the complex beings that they are," says Wharton assistant management professor Stephanie Creary. "People are also going to behave in ways that are consistent with their multiple other identities. We want to make sure we are not creating biases."
In case you missed it, check out on Onboarding as  Retention Strategy piece here.