July 30th, 2020
Preventing the Rise of FMLA Abuse in the Workplace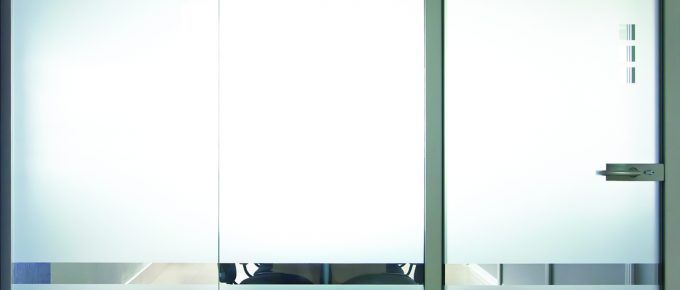 What is FMLA (Family and Medical Leave Act)?
The Family and Medical Leave Act (FMLA) was enacted in 1993 to help employees manage a serious health condition. This leaves them unable to perform their job, or caring for a loved one with a serious health condition. The act provides eligible employees with up to 12 weeks of unpaid, job-protected leave per year. Any group health benefits must be maintained during the leave period. Before FMLA leave, there wasn't protection for an individual's job in the event of a serious health event. People risked losing their job when provisions did not exist.
How Does FMLA Leave Work?
Employees may take their full allotment of FMLA time all at once. For example, if an employee has surgery requiring several weeks of recovery, or has welcomed a new baby to the family. They may take up to 12 weeks of FMLA leave at the same time. Employees may use FMLA on an intermittent basis, or on a reduced leave schedule. Intermittent FMLA leave include taking time for medical appointments over a period of time. Examples of these medical appointments are chemotherapy, or prenatal appointments.
Intermittent FMLA Abuse
This intermittent leave presents the opportunity for intermittent FMLA abuse. It generally stems from insufficient employer documentation, poor management training, or improper internal policies and procedures. Employers should have protocols in place to prevent employees from abusing FMLA leave in the first place.
How to Spot & Prevent FMLA Abuse in the Workplace
It's important for employees to have access to The Family and Medical Leave Act, but it's also important that this leave is managed and monitored by employers to prevent employee abuse of FMLA leave. Companies can prevent this abuse by following these guidelines:
Have clear and consistent policies
Provide regular management training
Keep thorough documentation
Maintain transparent communication
FMLA Policies should be clear and concise
Maintain clear and consistent policies regarding FMLA regulations. This will ensure that everyone in your company understands their rights and responsibilities. Publish the policies in your personnel handbook, and review them on a regular basis. Share information with your staff about the availability of FMLA should they need it, and the steps to request leave.
There is always a need for flexibility. With FMLA, it's advisable to follow the letter of the law, including enforcing the notification requirements. Employees should use accrued paid time off before FMLA leave kicks in, obtain certain types of documentation to support the leave, request that appointments be scheduled outside of work hours when possible. You should also prohibit employment at another job while on FMLA leave.
Provide Regular and Management Training
Managers are in the best position to recognize the signs of FMLA abuse. They can help identify when an employee may need FMLA leave, or can spot instances of FMLA abuse. Provide training that gives them the basics of the law to empower your managers. Include qualifying reasons for leave and your internal policies.
Employers may ask questions about the nature of the leave to determine if a qualifying reason exists. When an employee calls in sick, train your managers to ask specific questions to better understand the severity of the leave. What part of the job can't be performed? Will the employee see a doctor? Has the employee been absent because of this condition before? When does the employee expect to return to work? And ensure that they document their communications with employees on leave. Provide clear steps for them to take if managers spot possible FMLA abuses. These steps should include documentation and reporting to HR.
Thoroughly document all fmla requests to avoid abuse
As with many things in HR, FMLA documents are imperative when it comes to leave. To begin with, ask employees to submit a written request for the leave. The employer can't deny a request for FMLA leave. It's best practice to have the written request indicating the beginning of the leave.
Require certification as well, confirming the need for the leave. Similarly, request documentation when the circumstances of the leave change. For example, if the employee needs extra time off, or when they're ready to return to work.
When you do receive the certification, review it with care. Confirm the reason for the leave, the length of the leave, and hold the employee to that information. Request a second opinion if you have any questions about the validity of the certificate, which must be paid for by the employer.
Internally, keep careful and detailed documentation of communications with employees on FMLA leave. Include any timelines agreed to and actions taken by either party. All employee absences should be documented, including vacation time. Compare these dates with FMLA requests to help detect potential abuse.
Maintain Transparent Communication
If an employee is requesting leave under FMLA, they are already under some stress as a result of their serious medical condition. Managers and HR must be clear with employees about shared expectations. They should agree to a timeline for communication. Don't forget to check in with your employee – ask them how they're doing, or how their loved one is doing. If you suspect an employee is abusing their FMLA leave, speak with them about your concerns. This will allow them to explain. Most employees are honest. It may be that they need extra training. Or are unaware that their actions constitute an abuse of their leave.
Avoiding FMLA Abuse before it starts
FMLA regulations are complex. Even the best-intentioned employers can make mistakes while administering it. Not all employees abuse FMLA. Taking the above steps will empower your business to be prepared when faced with potential abuses, or ward them off altogether.
For other tips on how to build a "Best-in-Class" workforce, read here.