December 5th, 2018
The Career Path of a Human Resources Professional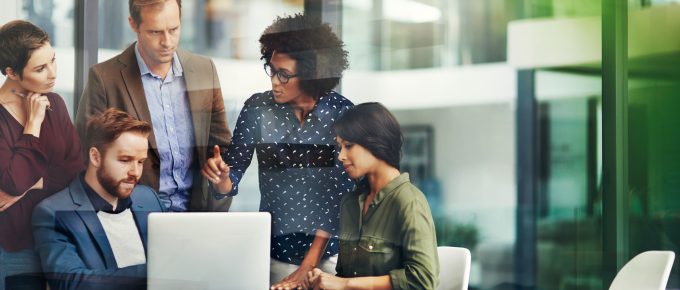 With companies shifting focus from employee engagement to employee experience and using people analytics to make decisions, the human resources field is enjoying renewed interest. And with roles in analytics, HR technology, talent management and corporate recruitment, now is a great time to get into the field. Here are some steps to help make your journey on the human resources career path a bit easier.
Network: Perfect Practice for the Human Resources Career Path
Networking is a good move for any career transition, but particularly for those in the HR field. HR, as a field, entirely focuses on people. Growing your network and gaining confidence in connecting with others will be invaluable in your human resources career.
A great way to network with other HR professionals is to join a professional organization or affinity group, such as SHRM or other local HR groups. A membership can provide opportunities for education and workshops. You may be able to find human resources jobs on their job boards as well.
Networking also could include expressing your interest to the HR staff in your current company. Asking for an informational interview with someone you admire, or seeking out a mentor to guide you along the way shows initiative and drive.
BLOG | The career path of an #HR pro via @ajilon: https://ajilon.co/2JdstBO

Click to tweet
Work Your Way Up
Sometimes you just have to start at the beginning. Consider a job in a temp agency to get some experience as a recruiter. You can then leverage that experience to secure a job as a corporate recruiter or talent acquisition specialist. If you work in accounting, take on payroll tasks, which could be transitioned into a role in total compensation.
If you're in a position to do an internship, this can be a big boost to your career. You'll get hands-on experience in an HR department, and will likely have a mentor in your supervisor. Take advantage of this learning opportunity, both to understand the HR role a bit better and to understand how you might excel in it.
Do Your Research
HR consists of several different functional areas, and knowing about each of them can help you develop a thoughtful plan. These functional areas include payroll, recruiting and staffing, compliance, employee relations, training and development, organizational design, and HR technology. Research what each functional area does, and how it impacts the organization, and consider where your skills might be best used. It could be that a role as a generalist is perfect for you, where you get to touch each of the functional areas. Or, you may be interested in one area in which you can specialize.
Inventory Your Skills
Once you understand the different functional areas, take an inventory of your own skills. Working in human resources requires exceptional interpersonal and communication skills. Strong conflict resolution and negotiation skills, along with abundant patience and flexibility, will take you far. HR staff must maintain strict confidentiality, no matter how much interesting information they know. And HR staff are often need to have difficult conversations – providing corrective action to staff or managers, or terminating someone's employment calls for a thick skin, confidence, and a heavy dose of empathy.
Education and Certification
Education will always add credibility to your experience. It may also provide you with a level of self-confidence in taking your next step. Keep in mind that there are a few different ways you could obtain education. If you want to go with a more traditional route, there are a number of colleges with programs focused on HR, labor relations, or industrial relations. Alternately, there are professional certifications you can obtain (either with SHRM or HRCI). These often include a test prep program over the course of several weeks, in which you can connect with other students interested in the HR field, as well as working professionals. This is the beginning of your HR network!
However you end up getting there, working in HR can be rewarding. Knowing that you do work that has a significant impact, both on the lives of the staff and the success of the company, is exciting. As the world of work evolves and changes in the coming years, strong HR professionals are needed more than ever.