October 9th, 2019
Hiring Tips for an HR Pro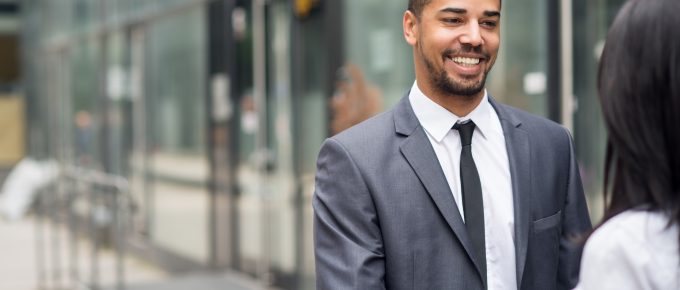 There are plenty of horror stories about what happens when the wrong hire is made. From the new employee who downloads porn onto the company computer to the new hire whose attitude is so negative and whose personality is so toxic that it brings down the morale of an entire team.
Of course, no one in human resources purposefully sets out to make bad hires. Job candidates that turn into bad hires may have had the right credentials and have even known the best thing to say when asked standard questions such as, "Where do you want to be in five years?" or, "What is your biggest flaw?"
BLOG | Learn how your company can #disrupt the #hr hiring process via @Ajilon https://ajilon.co/2H5evMr

Click to tweet
New measures are needed
But if HR pros want to avoid hiring disasters, then they're going to have to be more creative, more vigilant and more determined to ensure the hire will be a good fit not just for the job, but for the organization. If not, it can be an expensive mistake: the cost of recruiting, hiring and onboarding a new worker is estimated to be a hefty $240,000.
Ask better questions
One of the first considerations in becoming better in the hiring process is considering how you interact with the candidate. For example, do you have standard questions that may need to be revamped? Chief executives interviewed by the New York Times had several ways to gain more insight into a candidate, such as asking:
"What qualities of your parents do you like the most?"
"What is the biggest misperception people have of you?"
"Let's assume we've worked together now for six months. There's something that I'm going to observe of you that I have no idea about right now. What would that be?"
Such queries are designed to get a better understanding of what makes the candidate tick. However, HR pros shouldn't only rely on their own questions or insights. Experts say it's a good idea to also get input from others in the organization. Ask the receptionist who first greets the applicant and the team members who meet with the candidate what they thought. Was the candidate polite? Did he or she seem bored or ask questions that showed interest in the job and the organization? Did the employees feel any connection to the person?
At Google, for example, a hiring committee must agree on a candidate before a job offer is made. "Research tells us that teams that have diverging opinions can make better, less-biased decisions. And that also applies to the way we make hiring decisions too," saysLisa Stern Haynes, Google's global staffing lead and senior recruiter.
Improving the hiring process
In addition, experts say there are several other ways to improve your hiring process, such as:
Defining the culture. It's one thing to have a mission statement on your website, but are you truly helping the candidate to understand your organization's culture? Once you feel you've done that, ask questions such as, "How would you describe our culture based on what you've seen? Is this something that works for you?"
Keeping score. To avoid unconscious biases or stereotypes, create a scorecard that "can provide a quantitative basis for comparisons between interviewers, enabling you to validate your perceptions," explains Ben Dattner of Dattner Consulting. He suggests scoring candidates on things like interpersonal/team skills and technical ability. Rate the candidates before you hire them, and after you hire them. What lessons have been learned? How can it help you make a better hire the next time?
Using experiential interviewing. The candidate's resume may show that he or she has the necessary qualifications for the position. But, when put to the test, how does the candidate truly perform? One HR pro suggests having those applying for sales position, for example, demonstrate his or her abilities by showing how he or she would make an initial call to a new client. Some companies will have candidates sit at a workstation and field mock phone calls and emails. This demonstrates the candidate's ability to take proper notes and prioritize his or her time in true-to-life conditions.
Hiring is just the beginning
Finally, HR pros need to remember that once the hire is made, the best way to ensure the employee doesn't become a "mistake" is to put just as much effort into the onboarding process. Make sure you're clear about their role and responsibilities and check in with them on a regular basis to let them know they're being supported.
Human Resources is an industry Ajilon knows well.