April 4th, 2017
Equal Pay Day Pushes for Policy Action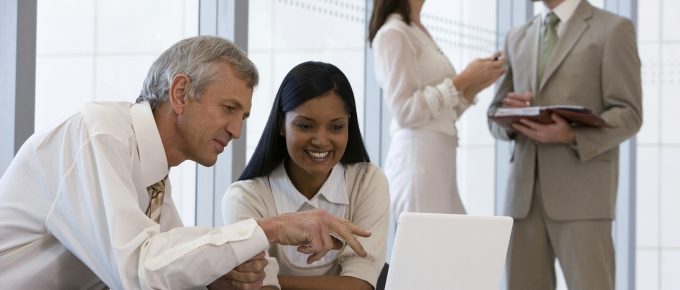 In workplaces across America, women are wearing red to make a statement. A statement to acknowledge the 20 percent pay gap between males and females in the workplace. Today is Equal Pay Day, and the show of solidarity symbolizes women being "in the red" financially. Assuming a man and woman started the same job on Jan. 1, 2016, it would take the woman until April 4, 2017 to earn what the man made in calendar year 2016.
We've seen progress in closing the gender gap since the 1960s. But the current pace means that women won't experience pay equity until 2059. This date, predicted by the American Association of University Women (AAUW), comes from earnings data from the U.S. Census Bureau. Since 2001, progress has been even more sluggish. The projected pay equity date is pushing out to 2152 if the more recent current rate sustains.
PUSHING FOR CHANGE
How can we hurry an equal pay scale across genders? An advocacy campaign from AAUW called "Fight for Fair Pay!" points to three areas:
1) Legislative action.
Although the Equal Pay Act of 1963 prohibits pay discrimination based on a person's sex, it needs updating
 to strengthen penalties for pay disparities. Incentives could reward employers for empowering women to negotiate for pay equality.
2) Pay determination.
It's common for companies to use a potential employee's salary history to set the standard for future pay
. This
is known
as "prior discrimination."
Prior discrimination is illegal in some cities and states (e.g., Philadelphia and Massachusetts)
.
Salaries in these places are instead determined by job qualifications and market pay scales
.
3) Data collection.
At the federal level, contractors must collect compensation data about their employees. This data includes breakdowns by gender, race and ethnicity. Expansion to cover all American workers would enhance pay transparency. Salary audits would also help companies track and address gender-based pay differences.
POLITICAL LIMBO
In June 2016, President Obama announced a pledge by 28 U.S. businesses to close the gender pay gap. By December 2016, more than 100 companies were honoring the pledge. Big household names such as Amazon, AT&T, PepsiCo and Yahoo were on board with the efforts.
At the moment, however, the Trump Administration has not yet signaled how it will take up the agenda. The current White House webpage devoted to the equal pay pledge offers a blank slate and says, "Thank you for your interest in this subject. Stay tuned as we continue to update."
On the campaign trail in 2016, candidate Donald Trump said, "You're going to make the same if you do as good a job." During his confirmation hearing last month, Labor Secretary nominee Alexander Acosta commented, "Certainly gender discrimination, which includes pay discrimination, should not occur."
Ivanka Trump, the president's key advisor on women's issues, agrees with the premise of equal pay for equal work
. She appears to first be
focusing more on childcare and maternity leave policies
. The hope is that gender discrimination will be next on her agenda. A 
report
 issued by the
U.S. Congress Joint Economic Committee concluded that discrimination contributes to as much as 40 percent of the gender pay gap
. Against this backdrop, Equal Pay Day takes on added significance.
In fact, a recent study found that employers who fail to address pay inequities will likely experience difficulty retaining workers of both genders.
Find out how your salary stacks up nationally and in your local job market by requesting Ajilon's 2017 Salary Guide.