February 28th, 2018
Best Ways to Avoid a Toxic Workplace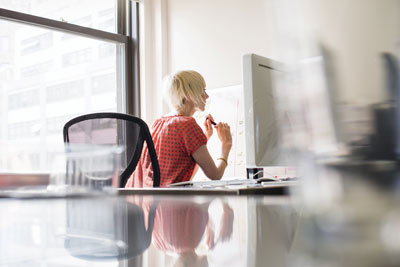 We've all heard friends or family talk about their toxic workplace. Or maybe you've experienced a toxic work environment yourself. If you're a leader or a manager, you know that you want to avoid this type of environment as much as possible.
What makes a workplace toxic?
While there are many factors that can define them, all toxic workplaces have a few things in common. Here are a few indicators:
Lack of accountability
Inconsistent policies
Poor communication
Mistrust of those in positions of power
Put together, it's easy to see why a toxic workplace is unhealthy. These situations breed resentment and stifle collaboration. Those who work under such conditions report feeling demoralized and unappreciated. They then lose interest in their work.
It's important to remember that office cultures are a reflection of their leaders. The responsibility of business owners and managers is significant. There are some strategies to consider. Try implementing these tactics to ensure that your organization is a healthier environment.
Communication and Transparency
Transparent and honest communication with staff is crucial. In the absence of communication, it's human nature to fill in the blanks. Doing this leads to assumptions, gossip, and the spread of false information. Get in front of this by sharing information with your team – both good and bad. Help them understand the "big picture" company goals, and how the work they do impacts those goals. Provide employees with timely feedback and keep them informed of key successes.
It's also important to be available, as your team can provide you with information. They're the ones on the front lines. They work with clients, or your product, so they are in a position to give suggestions on improvements. They might need your guidance working through a problem, or they may need to share a frustration with you. The strongest leaders make time to gather information from and listen to their teams.
Consistent Policies and Procedures
One of the quickest ways to poison the workplace is to be inconsistent. Specifically, to be inconsistent in the implementation of policies. Work with leadership to create fair and reasonable procedures, and then provide training. This includes employment-related policies (such as hiring practices, promotions, and compensation structure). Be clear about the expectations of each employee, and then stick to them.
BLOG | Ways to Avoid a Toxic Workplace http://ajilon.co/2qy2ibH via @ajilon

Click to tweet
Management Training
First-line managers bear the greatest burden. They must create a culture of transparent communication and accountability. Managers are generally the ones who are responsible for implementing policies. And they are the most regular point of contact with employees. So it's crucial that they're educated in all areas of employment. Here are some areas your managers should be well-versed in:
Recruitment
Promotions
Compensation
Harassment policies
Dispute resolution
It's important to hold your managers accountable. Be clear that you expect them to hold their teams accountable as well. And if someone is unable to meet their management obligations, they shouldn't be in that position.
High Standards for Decency and Accountability
Establish a baseline understanding that your workplace will not tolerate bullying or harassment. Insist that interactions are respectful. When you see or hear of someone misbehaving, tell them so. Don't ignore warning signs that someone may be a bad apple. Be clear on what your corporate values are, and make sure that your team understands what that means. If you have a "no jerks" rule in the office, that's a great start – but how do you define which behaviors make someone a jerk? And are you prepared to take action against these folks when they cross the line?
With intentional planning, open communication, and consistent implementation of policies, you can ensure that your workplace is a healthy and productive environment. And that usually means a happier, more productive workforce, too.