August 29th, 2019
AI in Recruiting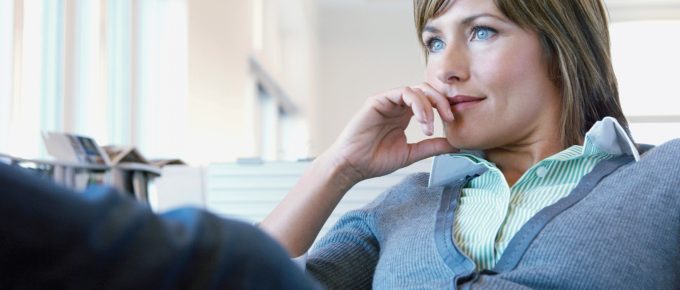 Artificial intelligence (AI) is disrupting many businesses and recruiting is no exception as the machine learning tool is being used to screen candidates and make the hiring process more efficient and effective.
The Value of AI for HR
Ben Eubanks, principal analyst at Lighthouse Research, explains that AI can be valuable for human resources and recruiters, but also for job seekers. For example, hiring managers who want to interact initially with applicants can turn to Chatbox, an integrated messaging platform that creates personalized and automated conversations via text, chat or social channels. Using such a platform, applicants don't just send in a resume. They can interact with the Chatbox and ask questions like the qualifications for a certain job or how to apply, he explains.
BLOG | AI in recruiting and what you need to know as an HR professional via @ajilon: https://ajilon.co/2ZzdNV2

Click to tweet
In that way, the initial screening is more successful for both the candidate and the employer, he says.
AI Changing the Way We Do Business
John Jersin, vice president of product management for LinkedIn, says that AI is really a way "to get the right person into the job."
Speaking at the recent SHRM conference, Jersin explained that as the economy shifts into a greater emphasis on knowledge-based workers instead of employees doing repetitive tasks. AI can then play an important role in recruiting the best talent.
"AI is an incredibly powerful technology that really is reshaping our industry and changing the way work is getting done," Jersin says. "And it's important to understand both how to capture the power of AI and how to utilize it to help your company succeed in this new and increasingly competitive environment in talent."
The Feedback Loop and AI
This new technology can help make the feedback to candidates more equitable since it is driven by data, not by the personal – and often unconscious – biases of hiring managers. Such tools can give candidates insights on their strengths, what they need to do to develop in their career and their potential fit within a certain organization or a field. For example, AI can use linguistic analysis to assess a candidate's writing skills or use algorithms to analyze speech content, nonverbal cues and emotional states.
Using AI Ethically
Still, AI doesn't solve all problems and employers need to understand they must still ensure that ethical and legal boundaries are not crossed.
"Employers recognize that they can't or shouldn't ask candidates about their family status or political orientation, or whether they are pregnant, straight, gay, sad, lonely, depressed, physically or mentally ill, drinking too much, abusing drugs, or sleeping too little. However, new technologies may already be able to discern many of these factors indirectly and without proper (or even any) consent," states a Harvard Business Reviewarticle.
By gleaning information from Facebook, for example, AI may be able to discern a job candidate's personal activities or determine age or sexual orientation based on the data it gathers. In one instance, Amazon halted its automated talent search program that reviewed resumes when it was discovered that the program was not being gender neutral when rating job candidates, HBR reports.
To use AI effectively and ensure that business personnel still control the hiring process, Wayne Elsey, who uses AI in his business, suggests developing ethical policies around AI in recruiting and hiring and making it clear that AI doesn't replace the hiring team.
"Even if AI is self-learning, it is not self-aware," explains Elsey, CEO of Elsey Enterprises. "Employers should simply seek to use AI as a tool for improved recruitment, but it should remain one of several — including human involvement in hiring."
As we wrap up the third part of our post-SHRM series, make sure you catch Strong Onboarding as a Retention Strategy and  Preparing for Gen Z.